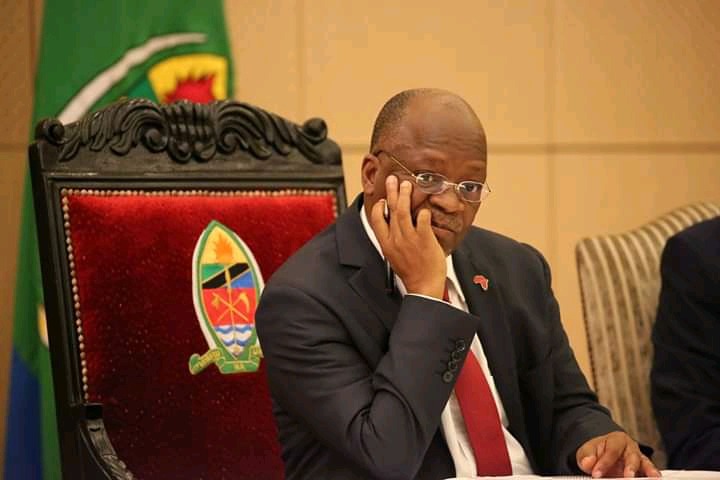 Tanzania President John Magufuli Kapombe has never shown nor expressed any concerns on the corona virus pandemic which has shaken the world with its ruthless negative effects.
Magufuli has always called out for Tanzanians to continue with their lives as they pray to God to keep corona virus out of their country not until recently when he started showing some concern.
Several activists, international stakeholders, some leaders and even church leaders sounded their heed to the president to put across health guidelines to help curb the spread of this disease.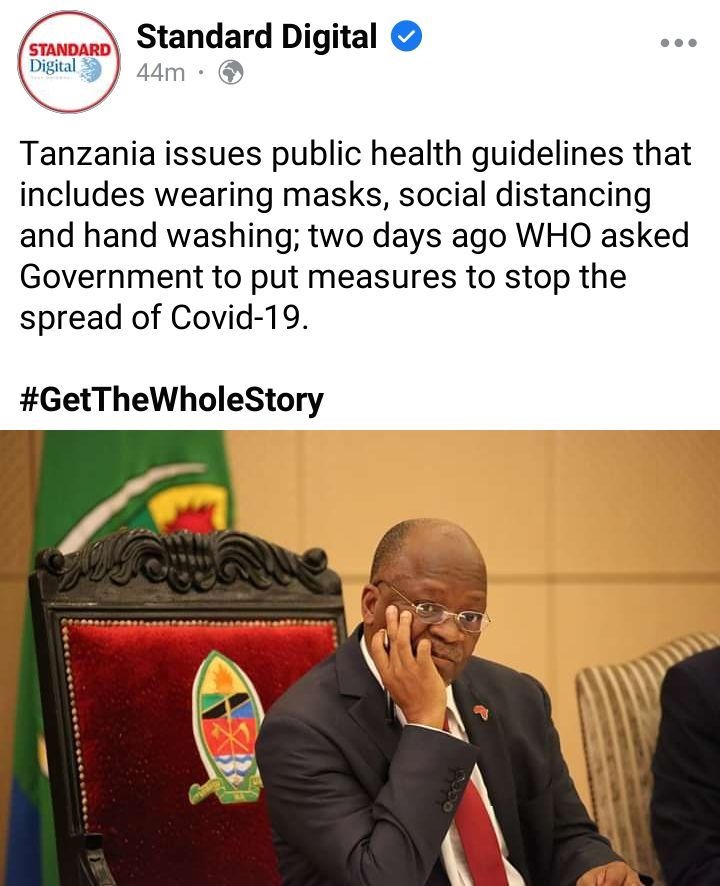 Two days ago, the World Health Organization's chairperson asked Magufuli's government to put in place the protocols and guidelines being observed worldwide as several Tanzania citizens travelling from the country present with signs and symptoms of Covid-19.
According to The Standard, President John Magufuli has been forced to follow the instructions from the WHO as he has public health guidelines will be observed.
The reports claim that Tanzanians will have to wear masks in public, observe social distancing and also do regular hand washing, a thing Magufuli never believed in. They have also been asked to give daily updates of the Covid-19 situation in the country.
Will putting these health guidelines help Tanzania or their prayers are the best?
Content created and supplied by: TheDailyScoop.com (via Opera News )