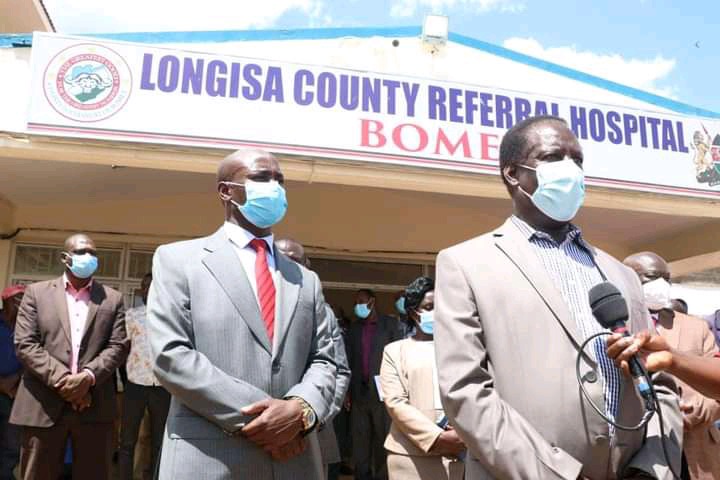 Bomet county health problems continue to bite the locals harder every day. The third wave of COVID-19 continue to paint the incompetence of the county government's administration on health matters. It has been revealed that Bomet county has only 1 center for administration of the much-publicized COVID-19 Jab and that is Longisa county referral hospital. 
This only means that Bomet locals will have to crowd in the hospital to get the Jab after senior citizens were allowed to also get the vaccine, not mentioning the distance of traveling from those living far and the costs.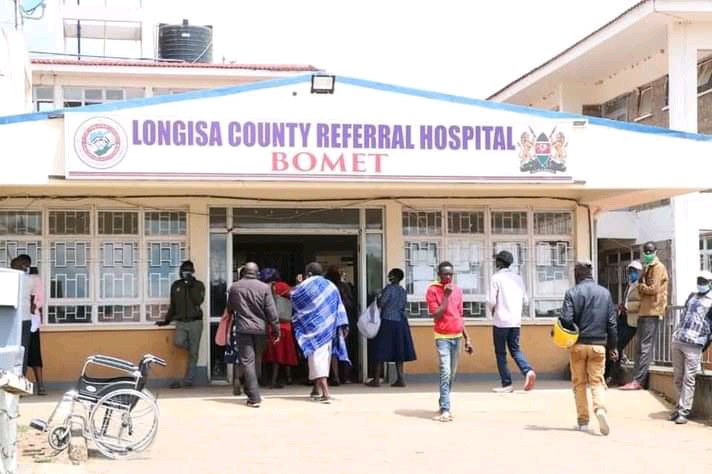 Locals are now asking the administration of Dr. Hillary Barchok to up his game as the current situation is nothing to smile about. All the other health centers in various sub-counties didn't meet the requisite qualifications to offer the Jab. 
The Ndanai sub-county hospital launched by the deputy president a few months ago with 'state of the art equipment ' makes the locals wonder how it couldn't meet the minimum qualifications. The disruption of health personnel with transfers could be a major problem, most experienced doctors were transferred to local dispensaries.
Comparing the county to other counties, it's only Bomet with one center, its neighbor Kericho has 14 centers, Bungoma 20 and vihiga has 6. The senior citizens will pick the virus at the hospital no doubt due to congestion.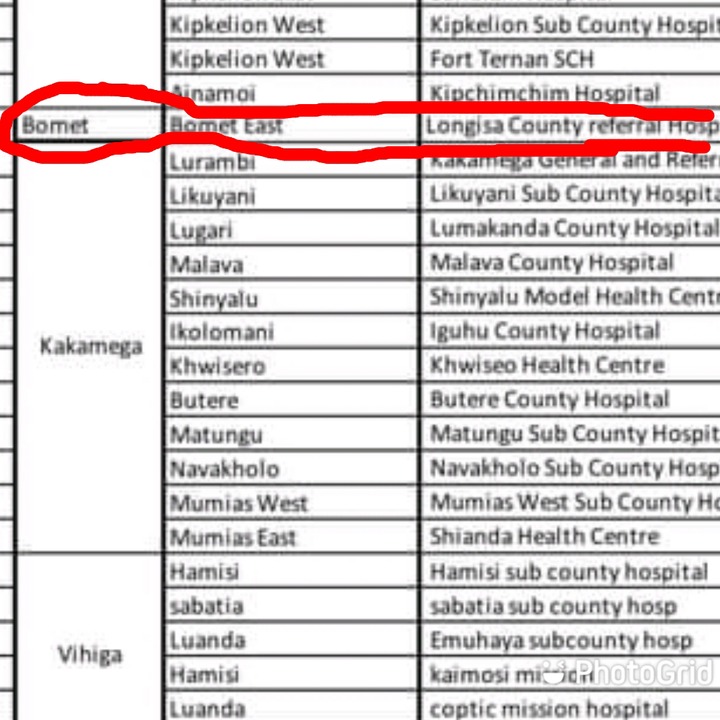 Content created and supplied by: Joylnjay (via Opera News )