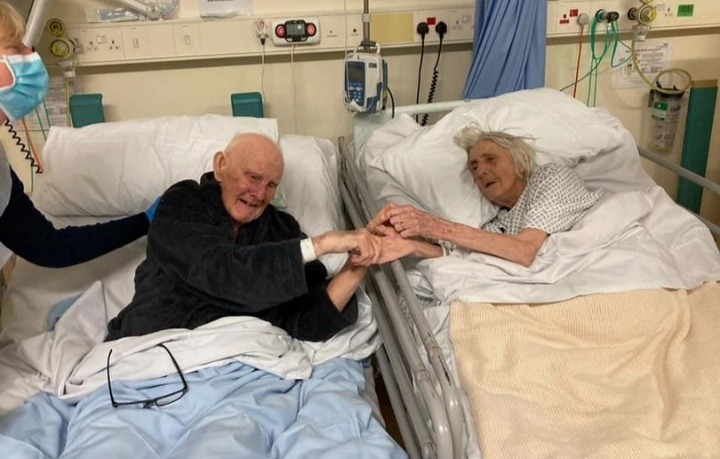 Since the emergency of deadly novel Corona Virus in Wuhan China, the world has experienced the most historic pandemic since creation.
Millions of people have died around the world with at least every country being affected.
Families have been hit. Big names, wealthy people and celebrities have experienced the abnormality caused by the disease.
Across the border, probably one of unknown love story have come to an end after 70 years due to the death of Margaret and Derek Firth.
The United Kingdom couple is said to have contracted Covid-19 and died days apart.
Accordin tto their daughter Barbra, her dad contracted the virus when he visited his ailing wife in hospital. She says her dad would probably be still alive if he had not gone to the hospital.
Ma ttheir souls rest in perfect peace.
From us, we would just like to remind everyone to continue observing all the laid Covid-19 protocols.
Content created and supplied by: Citizen_Ke (via Opera News )