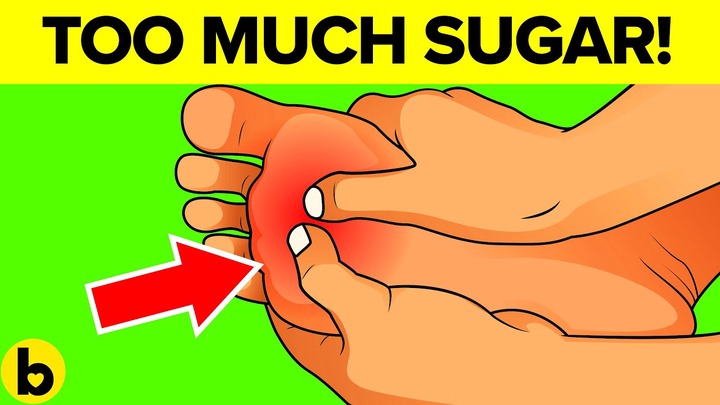 As far as nutrition goes, reducing your sugar consumption will lead to weight losses and better overall health. Reducing glucose in your diet is one of the first health tips that are recommended by health professionals.Here are some factors to consider;
1.) A constant craving for sugar. The more sugar you are consuming the more you will crave making the sweet stuff addictive. Like a drug, sugar gives you temporary high followed by a want, which triggers your body to want more.
2.) Feeling sluggish. If you continually feel tired and lack energy, chances are that it has to do with your sugar intake. Energy stability has a lot to do with blood sugar stability. Too much sugar not only results in weight gain but also depletes you of your natural energy.
3.) Skin breaking out. Acne and Rosacea can easily break out on those sensitive to getting a spike in insulin from a high dose of sugar. If your skin appears to be continually breaking out and doesn't seem to regardless of the treatment, it maybe your diet that needs to be changed.
4.) Weight gain. Sugar lacks proteins and fibre which results in excess consumption because it doesn't fill you up. The more sugar you intake the more excess calories are being consumed .Sugar triggers the release of insulin , a hormone that contributes to weight gain.
5.) Bad attitude. When you are consuming much sugar, your mood changes. Blood sugar peaks and then sudden crashes can cause mood swings and irritability. This extreme changes in blood sugar levels can also make the symptoms worse for those who suffer from anxiety.
6.) Cavities. Consuming too much sugar causes the resident bacteria in the mouth to produce a lot of acids that cause the teeth to decay vastly.
7.) Foggy brain. This is especially after meals. One of the most common symptoms of low blood sugar is brain fog. Excessive consumption of sugar causes accelerated rise and fall in blood sugar levels rather than gradual. Improper control of blood sugar raises the risk of cognitive issues and impairment.
8.) Nothing is sweet anymore. Sugar usually prompts your taste buds tolerance to the sweet stuff to go up. Satisfying a sugar craving hence takes more than it should. Thank you and please share.
Content created and supplied by: MindMaster. (via Opera News )