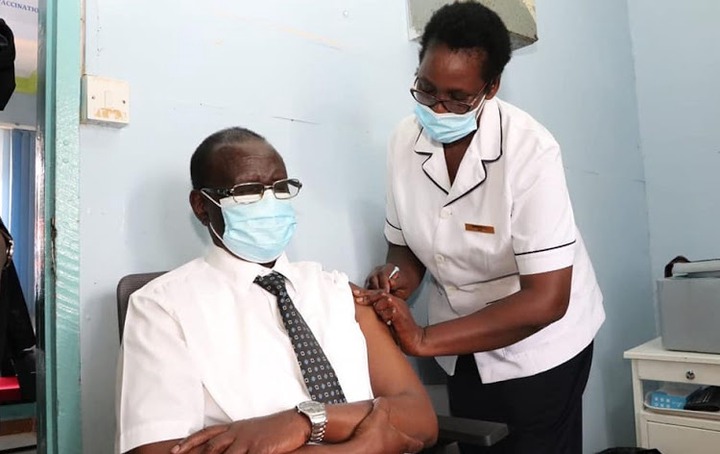 The Covid-19 Vaccine has raised a lot of questions after Meru Governor Kiraitu Murungi contracted coronavirus days after taking Covid-19 jab in front of Cameras.
CAS of health Dr.Mwangangi presented Kenyans with quite a big and confusing contradiction after saying the Covid-19 Vaccine doesn't prevent you from getting the disease. She also said the Vaccine Doesn't stop you from transmitting the disease.
In very simple words,here is what Mwangangi Meant;
Most vaccines don't fully protect against infection, even if they can block symptoms from appearing. As a result,vaccinated people can unknowingly carry and spread pathogens. Occasionally, they can even start epidemics.
There are two main types of immunity you can achieve with vaccines. One is so-called "effective" immunity, which can prevent a pathogen from causing serious disease, but can't stop it from entering the body or making more copies of itself. The other is "sterilising immunity", which can thwart infections entirely, and even prevent asymptomatic cases.
So far, the available Covid-19 vaccines have not been judged primarily on their ability to prevent transmission - though this is now being evaluated as a secondary endpoint for many of them. Instead, their efficacy was assessed by whether they could prevent symptoms from developing.
Content created and supplied by: Brianv35 (via Opera News )