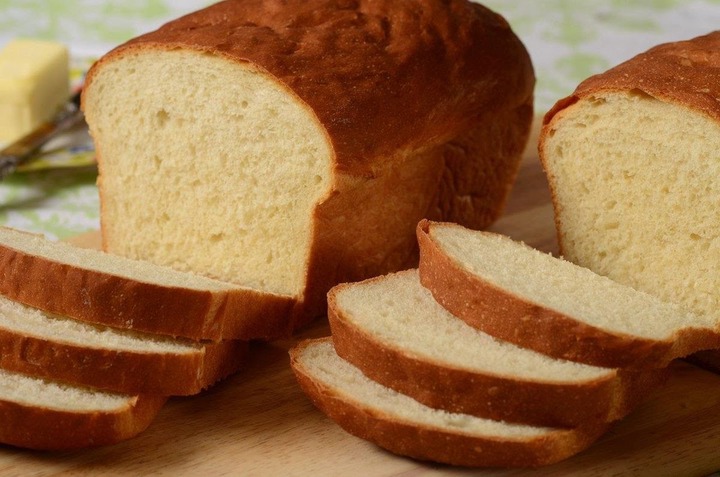 If there's something so many of us can agree on, it's just how wonderful bread is. It's often served at restaurants as a way to kick off a meal and when in doubt, making yourself some toast with butter is a classic, quick comfort food, There is nothing wrong with eating several slices of bread. The problem comes in when we decide to have it in our diet on a daily basis. Bread is not exactly one of the healthy foods to consume. Here is why;
1.It does not have nutrients. There is nothing important that we are getting from eating bread. Especially consuming white bread that lacks fiber due to the absence of the whole grain. Bread baked out of whole grains should be something we opt for.
2.Contains too much salt. Most bread varieties that we buy from the supermarket contain a lot of salt. Consuming lesser bread ensures that the level of sodium in your body is significantly reduced. One can opt to bake bread at home without adding too much salt.
3.Makes you gain weight. Eating bread in moderation is important. It contains carbs, salt, refined sugar and preservatives that can make you add pounds. Always take time to ensure that the bread you are eating is healthy.
4.Will always make you feel hungry. Depending on what type of bread you're eating, bread is obviously high in carbs and white bread specifically is high on the glycemic index. Consuming foods that have a high glycemic index may actually increase hunger and promote overeating.
5.Your blood sugar levels can spike. Eating that entire bread basket can end up resulting in raising your blood sugar levels. And it's important to keep in mind that as your blood sugar levels rise, this can potentially lead to an increased risk of type 2 diabetes."White sandwich bread is a refined grain, not a whole grain. When eaten as is, it has a high glycemic index and can directly lead to elevated blood-sugar levels
6.You can get backed up. Another downside of not eating enough fiber is that your digestive system starts to get a little out of whack and you might end up getting backed up and suffering from constipation. Well, all that bread isn't doing much to help your bowel movements and keep you regular and there's nothing more uncomfortable than that, 
Content created and supplied by: Ridhaa (via Opera News )