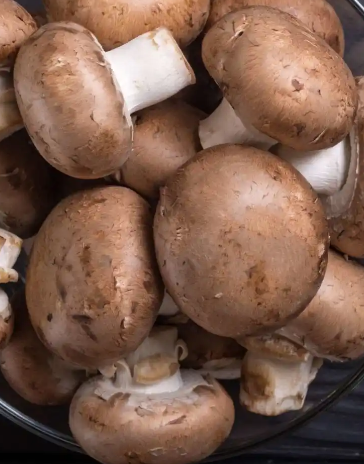 Mushrooms are edible fungus that can provide several important nutrients.
Mushrooms have the following benefits:
1) Sources of nutrients
Mushrooms contains protein, vitamins, minerals and antioxidant. Antioxidant are chemical that help the body to eliminate free radicals.
2) Help prevent against some cancer
Antioxidant content in mushrooms help prevent lung, prostate, breast and other types of cancer.
Also it contains vitamin D that help prevent some kind of cancer.
3) Improve heart health
The fiber, potassium and vitamin C in mushrooms contributes to cardiovascular health.
Potassium help regulate blood pressure and this decrease the risk of hypertension and cardiovascular diseases.
4) Important in pregnancy
Mushrooms contains folate which are essential to expectant mothers which helps to boost fetal health.
5) Contains immune supporting nutrients
Edible mushrooms contains B vitamins as well as powerful antioxidant called selenium, which help to support the immune system and prevent damage to cells and tissue.
6) Reduce Anxiety
Presences of antioxidant ergothioneine and glutathione helps reduce physiological stress and anxiety.
Content created and supplied by: Abedkiprosing (via Opera News )