Whole grains have been a part of the human diet for tens of thousands of years.But proponents of many modern diets, such as the paleo diet, claim that eating grains is bad for your health.While a high intake of REFINED grains is linked to health problems like obesity and inflammation, whole grains are a different story.
In fact, eating whole grains is associated with various benefits, including a lower risk of diabetes, heart disease, and high blood pressure.
Here are the top 7 health benefits of eating whole grains.
But first,What are WHOLE GRAINS ?🤔
Grains are the seeds of grass-like plants called cereals. Some of the most common varieties are corn, rice, and wheat.
Whole-grain kernels have three parts:
• Bran. This is the hard, outer shell. It contains fiber, minerals, and antioxidants.
Endosperm . The middle layer of the grain is mostly made up of carbs.
Germ. This inner layer has vitamins, minerals, protein, and plant compounds.
Please read on. ;
Here are the benefits now.
1.High proportions of nutrients and fiber.
Whole grains are a chief source of healthy nutrients and fiber essential in a human body functions. The nutrients include;
Vitamins-Whole grains are rich in vitamin B complex such as niacin,folate. These such as folate is useful during development and synthesis of your DNA. Niacin maintains the integrity of your membranes biochemically.
Minerals-They are rich in minerals such as magnesium,zinc,manganese and iron (particularly in your blood health).
Proteins-whole grains will supply your body with a quite stack of proteins per serving.
Fiber-the bran of a whole grain provides for the body fibers essential mostly in prevention of constipation.
2.Lower your risk of heart disease.
One of the biggest health benefits of whole grains is that they lower your risk of heart disease, which is the leading cause of death worldwide. A Review of 10 studies found that three 1 ounce (28-gram) servings of whole grains daily may lower your risk of heart disease by 22%.Similarly, a 10-year study in 17,424 adults observed that those who ate the highest proportion of whole grains in relation to their total carb intake had a 47% lower risk of heart disease.
3.Lower your risk of stroke
Many are afraid of stroke nowadays but do you know that your diet plays a role in the prevalence of stroke for you and your family?
Whole grains may also help lower your risk of stroke.In analysis of 6 studies in nearly 250,000 people, those eating the most whole grains had a 14% lower risk of stroke than those eating the fewest.Furthermore, certain compounds in whole grains, such as fiber, vitamin K, and antioxidants, can reduce your risk of stroke.
4.Reduce your risk of obesity
Eating fiber-rich foods can help fill you up and prevent overeating. This is one reason high-fiber diets are recommended for weight loss.Whole grains and products made from them are more filling than refined grains, and research suggests that they may lower your risk of obesity.In fact, eating 3 servings of whole grains daily was linked to lower body mass index (BMI) and less belly fat in a review of 15 studies in almost 120,000 people.
5.Lower your risk of type 2 diabetes
Recently,the prevalence of diabetes has been proven to be diet-dependent and closely related to lifestyles of affected individuals. Eating whole in place of refined grains may lower your risk of type 2 diabetes. A review of 16 studies concluded that replacing refined grains with whole varieties and eating at least 2 servings of whole grains daily could lower your risk of diabetes.In part, this is because fiber-rich whole grains can also help with weight control and prevent obesity, a risk factor for diabetes.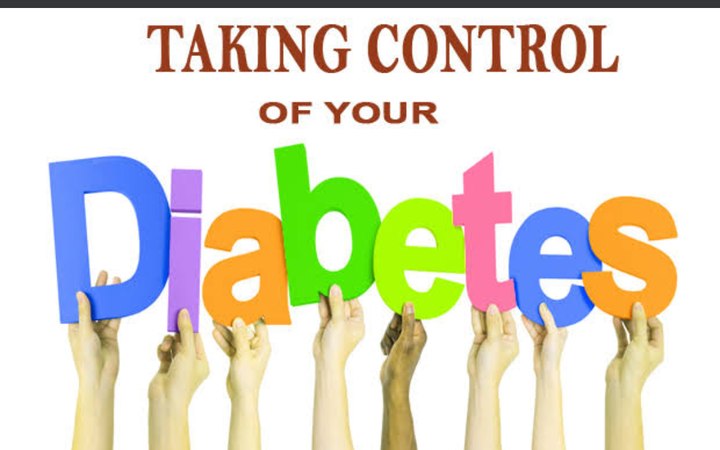 6.Support healthy digestion
Often folks complain of indigestion, constipation!!!!Hold a moment,stop eating refined grains and resolve to whole grains your problem is just solved.
The fiber in whole grains can support healthy digestion in various ways.First, fiber helps give bulk to stools and lowers your risk of constipation.Second some types of fiber in grains act as prebiotics. This means they help feed your beneficial gut bacteria, which are important for digestive health.
Due to their fiber content, whole grains help support healthy digestion by giving bulk to stools.
7.Reduce chronic inflammation
Inflammation is at the root of many chronic diseases.Some evidence suggests that whole grains can help reduce inflammation. In one study, women who ate the most whole grains were least likely to die from inflammation-related chronic conditions.
What's more, in a recent study, people with unhealthy diets replaced refined wheat products with whole wheat products and saw a reduction in inflammatory markers.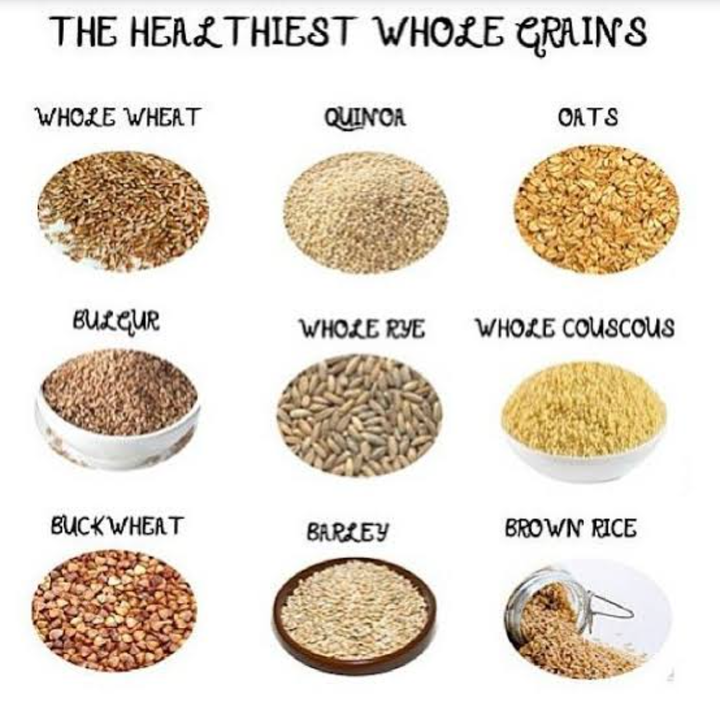 Content created and supplied by: Benign_dr (via Opera News )