A middle-aged man is currently lucky to be alive after a deadly incident which he claimed almost took his life after a rogue unidentified police officer allegedly shot him several times under unclear circumstances.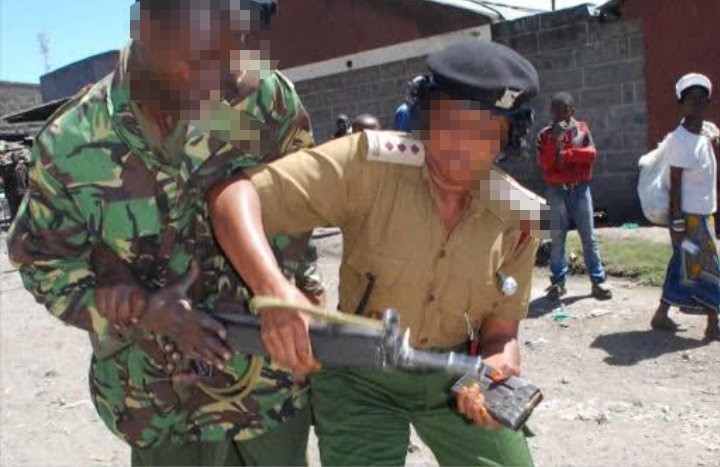 Photo:courtesy (image used for illustration courtesy of Google search engines)
Incident
According to the reports given by the victim who has been identified as Eliud Mathu, he claimed that he was heading home from work in the evening before he met a certain police officer who immediately inquired on where he was coming from.
However, the situation allegedly escalated quickly after the man revealed to the officer that he was heading home from work before the rogue Police Officer reportedly pulled out his pistol and shot him several times before leaving him in a pool of blood.
In his own words, Eliud claimed that he is lucky to be alive because after this incident, he felt a cold sharp pain in his entire body after which he allegedly passed out only to find himself in the hospital where he had been rushed to by good samaritans who found him unconscious.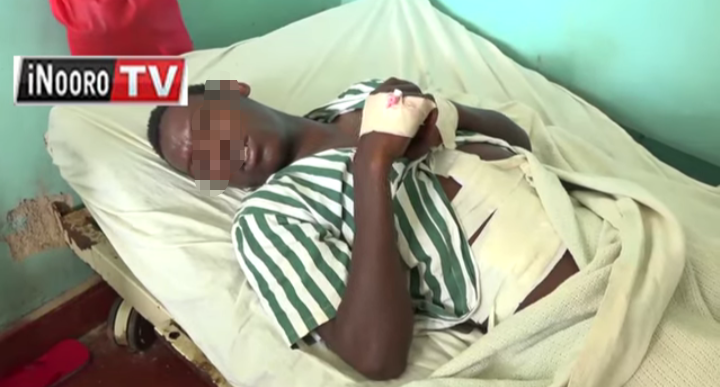 Photo:courtesy
Reactions
The incident has since sparked alot of mixed reactions from Kenyans who seemed to have been confused on whether or not this was the whole story.
With a section of Kenyans claiming that maybe the two had an unknown misunderstanding or rather a bad encounter in the past, others went ahead and called upon the government to consider introducing monthly mental health sessions to educate Kenyans how to deal with certain problems due to the increasing number of rogue Police Officers.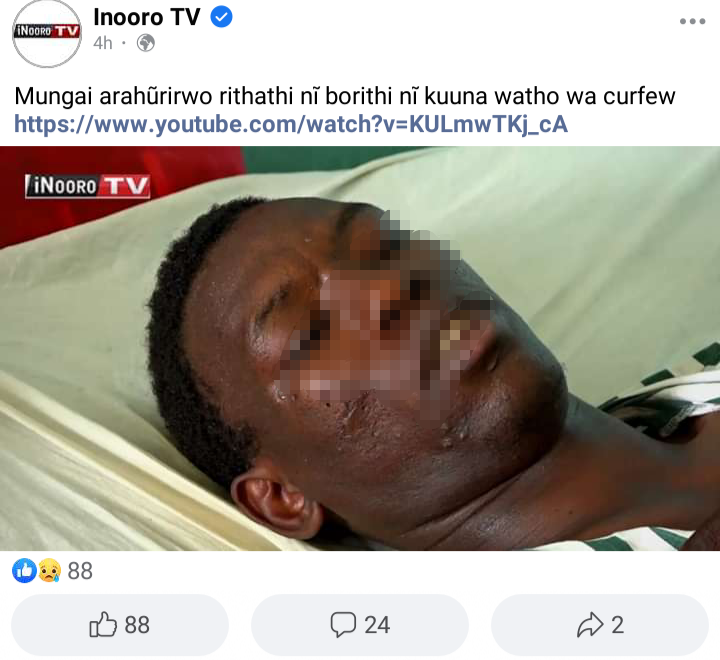 Content created and supplied by: TheProffessorr (via Opera News )