Farting is normal. It indicate your digestive system healthy and well afunctioning. This is what 
1) Scent-free farts
An average person will fart 12-15 times a day as a result of normal fermentation in the colon or swallowing air. If you do not chew food properly, gas accumulates in the digestive tract causing farts. Having a scent free farts is normal but you could reduce the frequency of farts by chewing food properly and avoiding carbonated drinks and chewing gums. 
2) Magic farts
Imagine you're in the office talking to your colleagues and out of nowhere you feel the urge to pass the gas. This type of fart is called a magic farts. It is normal and occurs when the body undergoes physiological reflex called gastrocolic reflex. This reflex controls the movement of the lower gastrointestinal tract (ileum and colon) causing formation of gas. Magic farts also occur when you are exercising.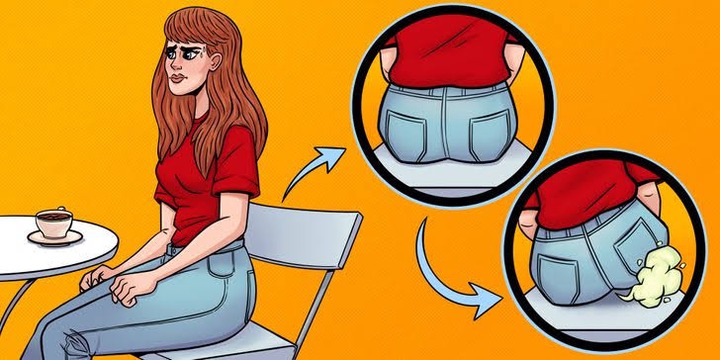 3) Silent but smelly fart 
This type of fart is largely influenced by the food you've eaten. For example; if you eat sulphur rich foods such as onions, beans and cabbage, you're likely to have foul smelling farts. These farts are normal and shouldn't make you worry. However, if your farts are constantly smelly, it could be a sign of gastrointestinal bacteria within the digestive system. Smelly farts could result if you have carbohydrates malabsorption issues which causes fermentation of carbohydrates in the intestines hence causing excessive foul gas. See a doctor if you're constantly bloated and you have cramps.
Share the article.
Content created and supplied by: Trendiest_254 (via Opera News )