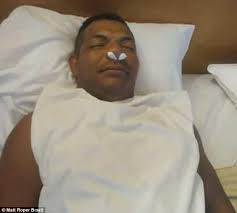 Death is a series of event and it has stages. Death cannot be termed as one minute event but it can occur for several minutes before a person is termed dead. The first body organ to die is brain because of lack of enough oxygen and flow of blood. After the brain the all senses are lost due to lack of oxygen except hearing sense. Hearing is always the last sense to be lost and it disappears after 6 minutes. 4 minutes later after actual death, one can smell a dead body because decaying takes place immediately after actual death.
Before the body is packed, professionals in mortuaries extract contents from inside body. A synthetic cotton dipped in Chemicals is stuffed on nose and ears of the dead body. This is to kill any germs coming out of the body. If the packing is done professional no fluid is expected to come out of dead body. First of all the digestive system is squeezed to withdraw any food and water material from the body. This is to avoid bad smell due to decaying of food already consumed. The decay get speeded up in hot climate and in conducive atmosphere like humidity, nearness to bacteria sources, and unhygenic condition.
After death respiration does not occurs, but still some environmental air can enter into these sites, they can activate harmful fermentation inside human body, hence nose and ears are plugged with cotton so that these liquid and bad odour don't get out of the body. That's the only reason why cotton wool is plugged on nose and ears of dead bodies.
Content created and supplied by: djflykicks (via Opera News )