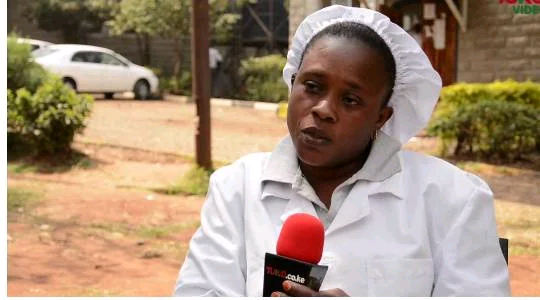 What This Woman Go Through As She Works In The Mortuary. Photo|Courtesy
Working in a mortuary is like any other work outside there but people fear that kind of a job. Very few people will be happy working in such an environment because it appears very dangerous. This is bearing in mind that you are working in place where many motionless bodies have been placed. In addition, you are working at a place where it is believed to be full of spirits that walk through the night. However this is just a myth from people who fear working in a mortuary. In this case therefore, we meet a Kenyan lady who shared to social media her experience working as a mortuary attendant.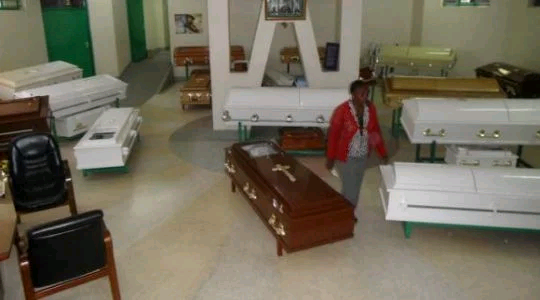 According to the Mortician identified as Ann, the belief that there are ghosts at night or maybe the dead bodies do stand to walk at night is actually a lie. This is what many people have always expected to happen in such an environment. According to her however, such do not happen. There is also a belief that morticians usually use drugs that make them courageous and have inhuman like heart in order to work in such a place. Ann also went to an extend of rubbishing these claims.
She also says that many people fear her because of the nature of her job. When she comes from the work place, she is often tired and may be she will go straight to have a rest. She says that many people do ask her kids whether she laughs or smiles but sometimes when she is tired she does not get time for such. She discloses that the kind of a job she does as a Mortician is not easy. This is of course what many people could have expected.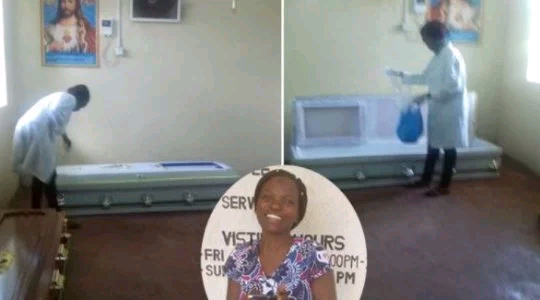 Ann says that she also has feelings just like any other person out there. She says that her professions is just like any other only that she works with people who does not move. When you leave a body in a certain position, you will still find it in the position that you left it. They work in shifts such that we have some who work during the day up to 4 pm then others come in for the night shift. They are involved in receiving bodies, preserving and washing the fridges or places where bodies are often kept.
Click here to watch her interview.
Leave comments, share and follow the channel for more. Thank you for reading.
Content created and supplied by: Israel.org (via Opera News )