Leukemia is also known as the cancer of blood. It has many states but the two major ones are chronic leukemia and acute leukemia.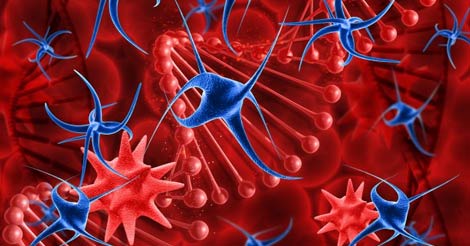 Acute leukemia has symptoms that are common to every healthy human being like having a flu and is the beginning stage of leukemia.
Chronic stage is the developing stage of leukemia and symptoms include; appetite loss at certain periods of time,
difficulty in breathing, the body becomes pale,
the body feels tired every time and rapid heartbeat.
If not treated earlier it results to the following symptoms;
the gums of the mouth would bleed from time to time,
in women it would lead to shedding blood in the middle of the monthly periods or heavy bleeding during the monthly periods,
red spots are left under the skin surface after bleeding,
the victim would have vision problems and sores in the eyes. Here are the ways that will help in protecting the body against leukemia.
1) The first step is not to smoke, this is because the tobacco content in the cigarette would aid in the poisoning of the blood.
For the smokers they should look for every alternative that will help them to stop smoking cigarette.
2) Having a good body weight, this is where the body weight should be medium not overweight or underweight.
This can be done by taking a well-balanced diet and participate in sports activities frequently.
3) Finally, avoiding exposure to chemicals, for example minimizing exposure to the pesticides when spreading the farm so as to get rid of pests or the house when trying to chase away insects, like mosquitos in the house. Minimizing chemicals exposure for the people who work at the chemical industries.
Content created and supplied by: Anyiti_jim (via Opera News )