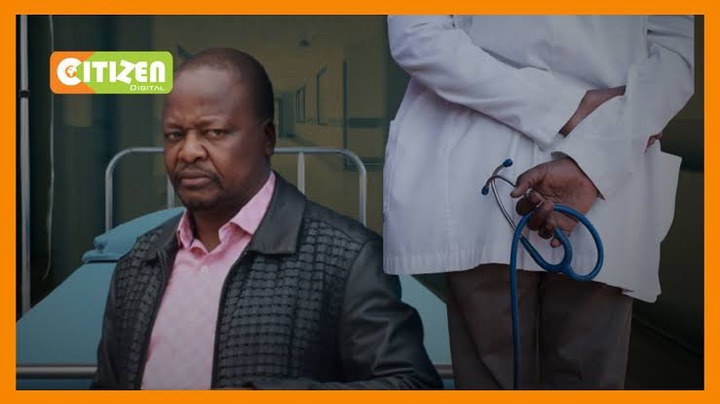 A photography image of Health CS Hon Mutahi Kagwe Courtesy of Citizen Tv
Disclaimer: Kindly Not that the Above Photo is Used for News Reporting Purposes Only, We don't have ownership Rights
The Ministry of Health through CS Mutahi Kagwe has now reported Kenya is far away from flattening its covid-19 infection curve, relating the current case drop to the method being used to collect and test Covid-19 samples.
According to the star, the CS has reported that since last year November, the Ministry of Health has focussed on testing the targetted groups such as Truck Drivers, Vulnerable groups, and the front healthcare workers who have high chances of contracting the disease, adding that this is contrary to when they used to do random testing.
Kagwe has also reported there has been a challenge with testing kits and reagents, caused by the global supply chain management due to high demands.
On a sad note, the Ministry of Health through the Kenya Medical and Research Institute has now revealed that the Coronavirus cases in the country will be more worse in March, attributing the situation with sudden behavioral change amongst Kenyans, who have continued to disregard the Ministry of Health's directives.
The Ministry of Health has also reported that out of 100 people in Nairobi, 3 people have Coronavirus infections, meaning that the disease is now deeply rooted in the country, even though Asymptomatic cases carry the highest share.
At the same time, The Ministry of Health through Dr Patrick Amoth addressing the country less than 24 hours ago has said that, "So it is not that the numbers have gone down, it is only that we are now trying to focus on the people with the highest risk. The curve looks low but remember also our low mortality rate is because of our youthful population and other inherent biological factors that we have not yet proven."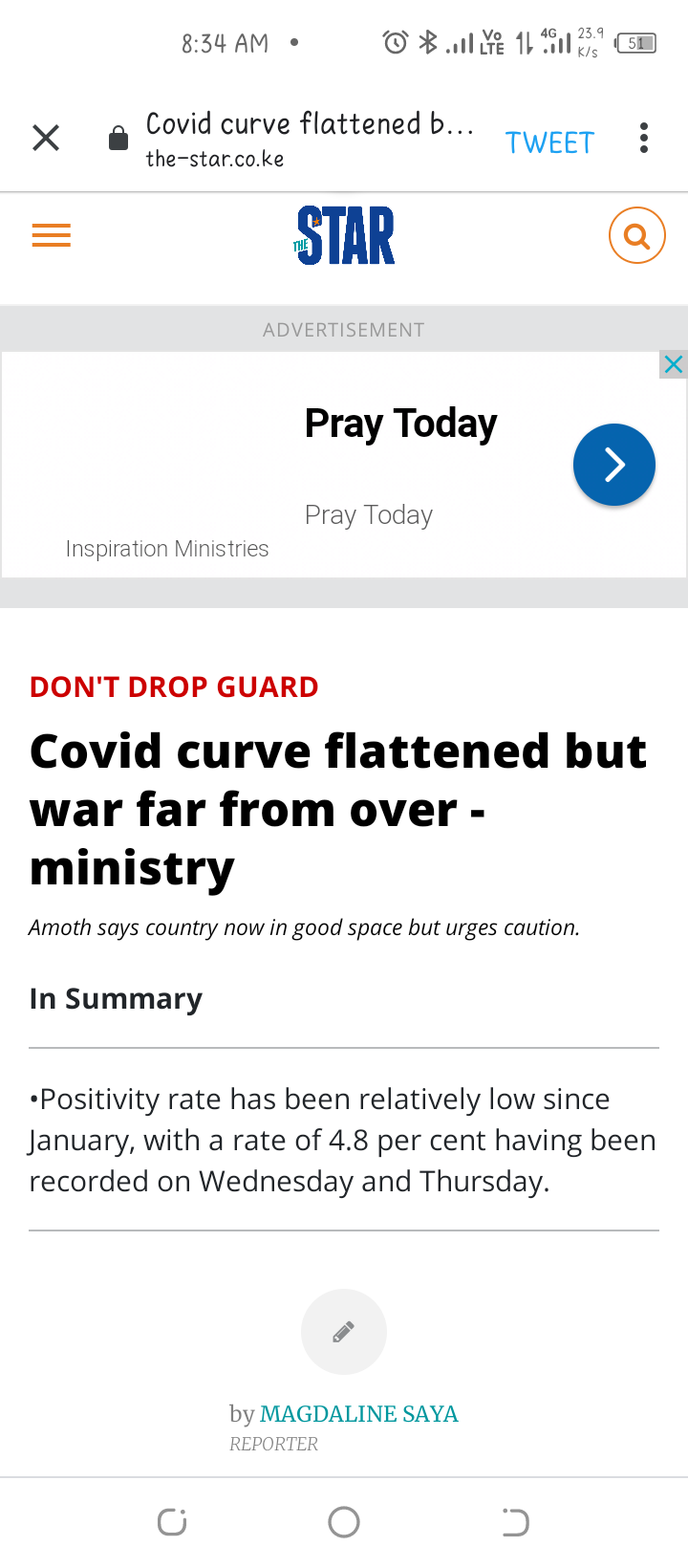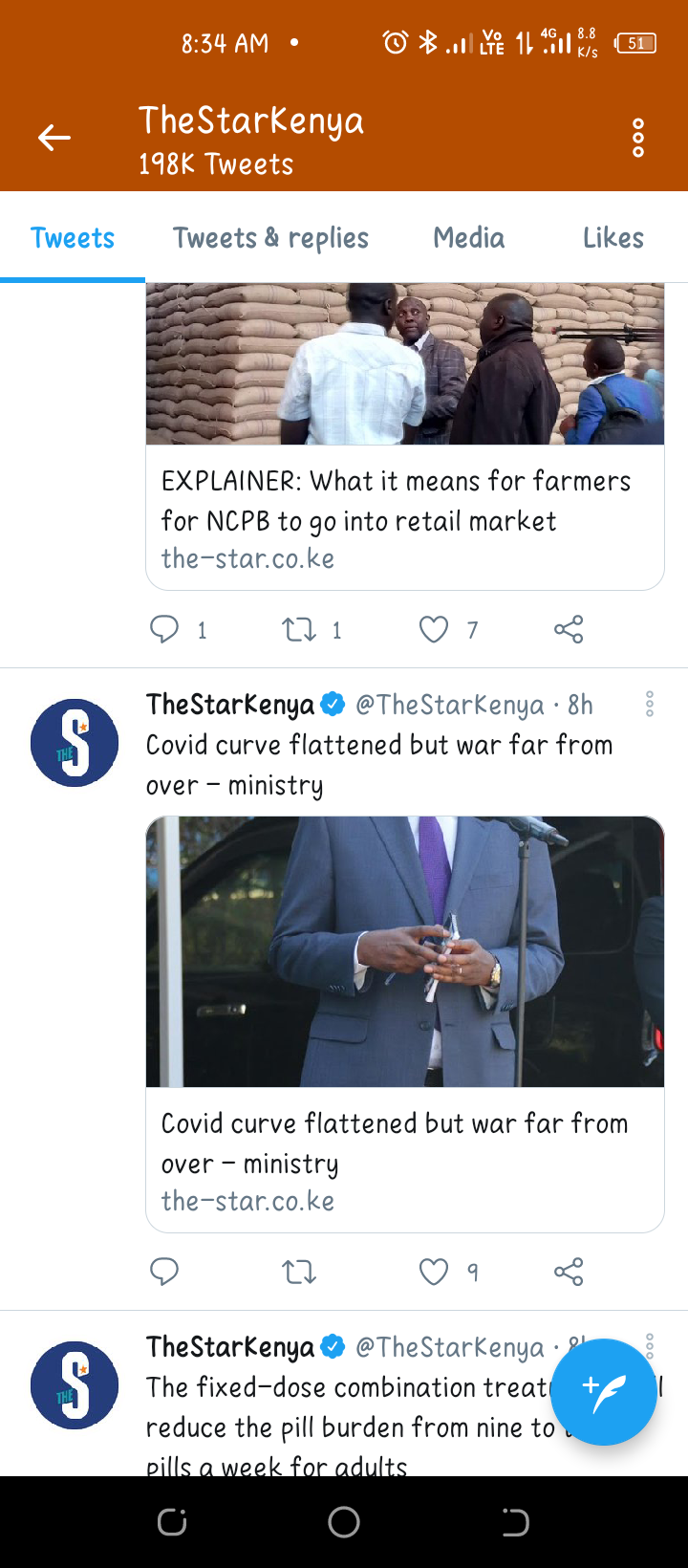 Content created and supplied by: DAVIDNTHUA578 (via Opera News )