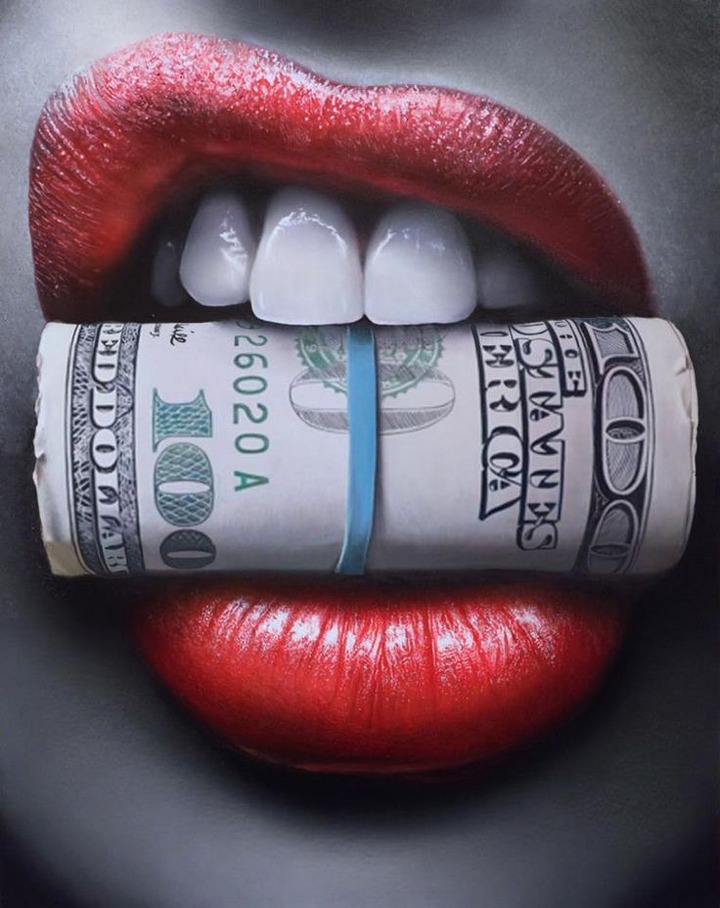 Image: Courtesy.
For the love of money is a root of all kinds of evils. It is through this craving that some have wandered away from the faith and pierced themselves with many pangs: 1 Timothy 6: 10.
Because of man's insatiable nature, he is always on a steady search for money and wealth, in the process a lot of mediums are deployed to aid easier access to financial freedom which include robbery, money laundry, and money rituals among other evil doings.
While in earlier days members of ritualistic cults feared being noticed, nowadays things have taken a twisted turn. Individuals claiming to be in various satanic cults are coming out in large numbers without fear of being victimized and carrying out their cultic rituals in public.
It is also easier nowadays to notice the signs and symptoms of those in ritualistic cults. However, it is because of such revelation that many of these sects are now adopting different ways to lure unsuspecting individuals.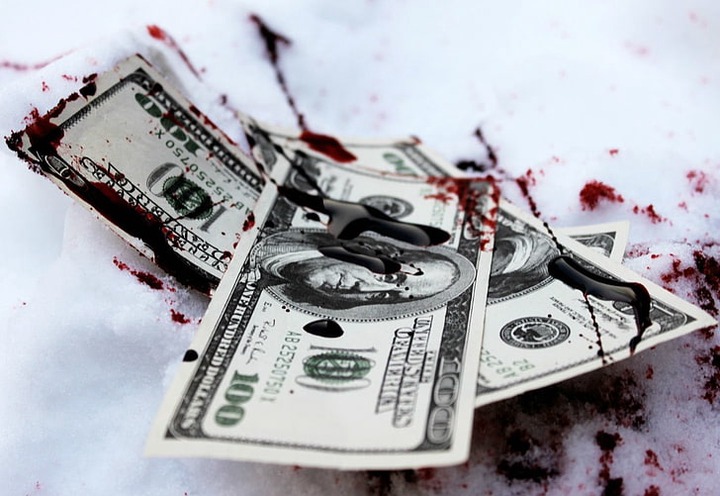 Image: Courtesy.
Money rituals or what we call Blood Money for instance, has been on the hike in the recent days. Young people across the world have increasingly become the easy targets by various social groups with unusual religious, spiritual, or philosophical beliefs, brainwashing them into believing that offering things like human sacrifices would make them wealthy and reputable in the society.
Blood money implies a process of acquiring money by making human blood sacrifice to some deity or spiritual forces believed to magically stir money your way. Thus they say, the more the sacrificing the more money gets your way until there isn't more to sacrifice but yourself.
In some settings, a constant daily request for human blood sacrifice is demanded in order to sustain the flow of wealth. We've heard of people doing the unthinkable by eating their faeces or drink their urine daily, and even being ordered to conduct rape daily and feast on the human flesh of their victims.
Here in Africa, and specifically in Kenya, we've heard several cases of money ritualists going all the way to sacrifice their own family, relatives and friends just for money.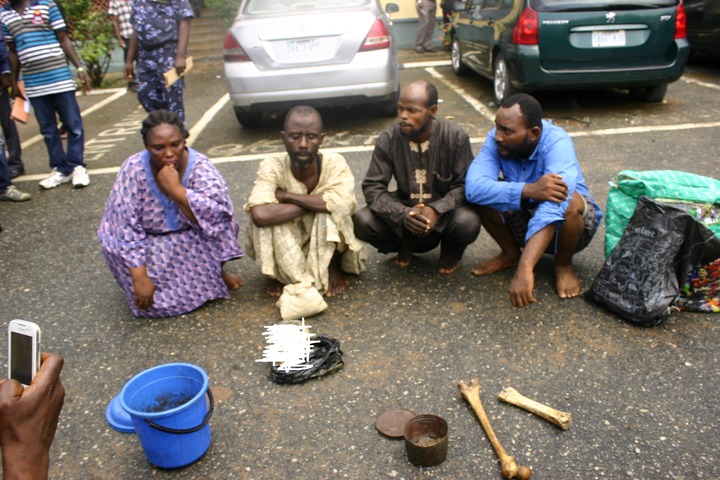 Suspected Ritualists found with human remains. Image: Courtesy.
We have experienced people becoming wealthy overnight just like that especially among the youths.
Ladies have become the most vulnerable and easy targets. Most rich men prying on young women commonly referred to as sponsors are on a missions to destroy lives by offering human sacrifices to fuel their bloodied wealth.
One true account was shared by a certain source (name concealed) who hails from Ongata Rongai in Kajiado County.
The young girl said she met this wealthy and influential politician back in 2019 when she was a second year student at Multimedia University of Kenya through her friend.
The elderly man provided everything she needed including renting her a two bedroom apartment in the neighboring Rongai town and fully furnished it with state of the art furniture.
The man was also generous enough to take her with him on his numerous holiday vacations both locally and abroad where the two enjoyed every bit of the moment they shared.
Two months into the illicit relationship, things started taking a twisted turn of events.
"This happened a week after I accepted to sleep with the man without using protection as we always did. This was because he had promised to take me in as his second wife and therefore wanted to sire a kid with me as a confirmation," she narrated.
The young lady who was forced to drop out of the campus due to her current condition inflicted by the man and also because of the trauma she got out of being victimized by her fellow classmates, went on to say that she experienced sharp pains at her lower abdomen every night when she went to sleep.
"I hardly slept as the pains became tremendous. I called the man and explained to him but he simply brushed off the issue and instead told me to brave the pains as they would soon go away.
I confided the matter in my best friend who had introduced me to the man after the pains became too much that I became partially paralyzed since my feet would not move. She helped me get to the hospital but the doctors upon examining me could not find any symptoms of illness.
Two days after visiting the hospital, my private parts started swelling and passing urine became difficult and painful. I tried calling the man but his number became unreachable.
One night as I went to the toilet, I got shock of my life to discover white worms coming from my private parts instead of urine.
I couldn't believe myself, I called my friend to come to my house since I was staying alone. The man had strictly prohibited me from inviting anyone else to stay with me in the house.
The last thing I remembered was my friend's frightened eyes as she looked at me. I fainted and remained in a comma for two weeks, only to wake up and found myself in my parents' house.
My parents explained to me how lucky I was to be alive, all thanks to a pastor who frequented the house to pray for me.
As it turned out, for the two weeks that I was in a comma, I had been moved to four hospitals including Kenyatta National Hospital, MP Shah Hospital, The Aga Khan Hospital and Mama Lucy, all of which the doctors found no evidence of any disease in my system.
My parents had been advised to take me home and seek traditional medication. However, they chose to invite the man of God to pray for me."
Most blood money men are always hardened when it comes to giving alms and charity. They could spend huge amount to buy you drinks, food and take you for on holidays but won't help you financially, set you up in good business or upgrade your standard. Be careful when you have such people as friends.
Be careful or avoid visiting houses where a certain room in the house is strictly out of bounds to anyone in the house except for certain individuals only.
If your friend suddenly becomes fond of keeping different strange women in motels and chalets, you have to be on the lookout.
When you hear words like "Chief prefers skin to skin no matter the amount". Need I say more?
In a situation where someone is always aligning to a certain dress code and color and doesn't associate with others except those wearing same code and colour, then something fishy is smelling.
Content created and supplied by: Allantoize (via Opera News )