As years progress, our bodies undergo a continuous process that causes a decline in bodily functions. Aging starts at 30 years where the body undergoes changes. The brain may get smaller, susceptibility to infections may increase and you sweat lesser. Check out what happens to your body after the age of 30 years. 
1) The brain might shrink
While a human brain development is doesn't depend on age, Scientists reveal that some part of the brain shrinks after the age of 30. This shrinkage affects memory as you get older. This is why older people tend to forget things quickly. 
2) You may sweat lesser
Women approaching menopause experience less sweating since the sweat glands in the under arms shrink with age. Some women may sweat alot during menopause.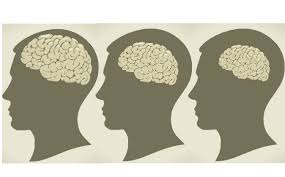 3) The body immunity strengthens 
After the age of 30, your immune system is strong as you've already had many diseases. You might not catch communicable diseases easily.
4) You lose sense of smell and taste
Ever noticed your grandparents rarely eat sugary or salty foods? After age 30, your sense of smell and taste might start fading as you get older.
Content created and supplied by: Trendiest_254 (via Opera News )