You can't be disciplined and consistent if you aren't focused on a specific outcome or vision for yourself and your life!
•
Your focus dictates how disciplined you are in your life and the reason why most people struggle to be consistent and disciplined is because they lose their focus and when you lose your focus you lose your drive.
•
It is quite common for people to get into shape and lose a few pounds 3 months out from a wedding or some event where they need to look and feel their best but for the rest of the year or even years they don't maintain that intensity and work ethic and that simply comes down to focus!
•
If you want to be disciplined in any area of your life maintain your focus year round and stay focused on the outcome you want both in the short term and long term....losing your focus will also lead you to losing your consistency and momentum.
•
Ultimately you want to run fantastic habits and patterns year round that move you forward regardless of your focus and how you feel, but those peak performance habits and patterns take more than 90 days of focus and dedication...They take years!
•
But that doesn't mean you can't start now to be more focused on your goals and vision for yourself and your life and it simply starts with you writing down your goals every morning and every night and putting that Vision of yourself and who you want to be at the front of your mind every single day!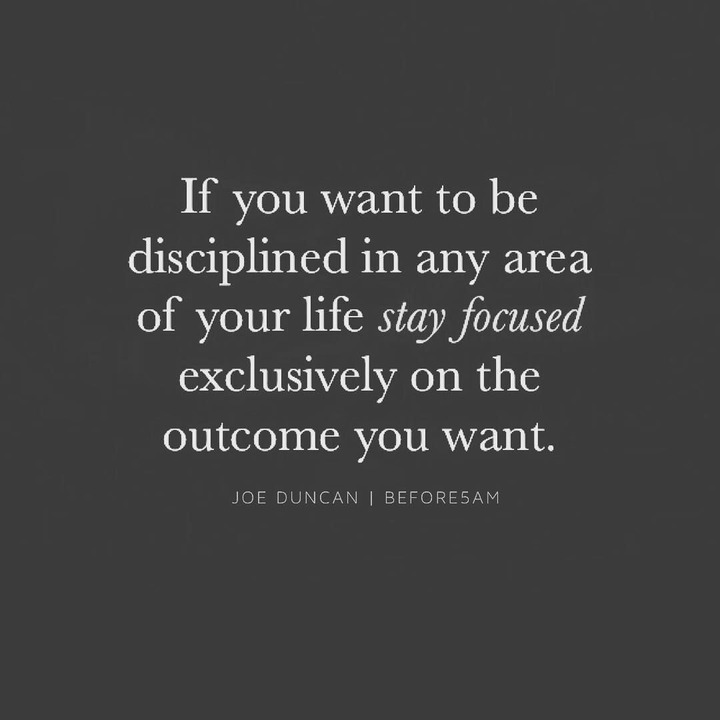 Content created and supplied by: Shaddien (via Opera News )