We all desire to have a fully functional body but at times diseases and natural calamities deny us the rare opportunity to live a healthy life. Vitalis Situma who is a teacher by profession has been living the past 20 years without a tongue after he was diagnosed with cancer in 2001.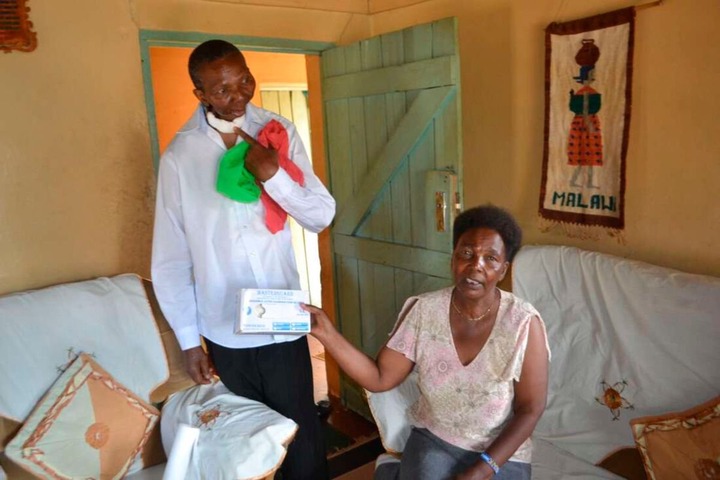 Mr Situma's problem began in the year 2000 when he started feeling pain in his tongue, but he always dismissed it thinking that he had bitten himself by mistake. Two months later sores developed on his tongue and he decided to seek medical attention at the Kitale District Hospital. He underwent an operation, but this bore no fruit. Vitalis later decided to visit an ear, nose and throat specialist at Moi Teaching and Referral Hospital (MTRH) in August 2000.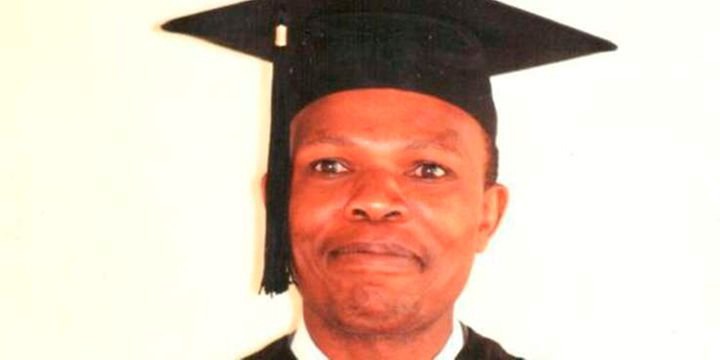 Doctors at the facility could not determine what was wrong as they could not see any swelling. Antibiotics recommended by the doctors did not help at all and his earaches continued while his head was in excruciating pain. The doctors later referred him to the Kenyatta National Hospital and in March 2001 he decided to seek treatment at the facility accompanied by his loving wife, Esther Situma.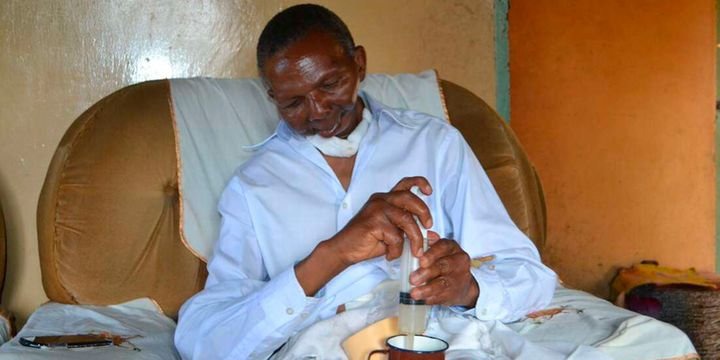 At the facility Mr Situma was informed that he had cancer and due to how much it had spread the whole tongue had to be removed. After the operation he lost his job as a headteacher. Six months later doctors stated that the cancer had spread to other parts of the neck, and he was booked for another operation where all his teeth and jaws were removed.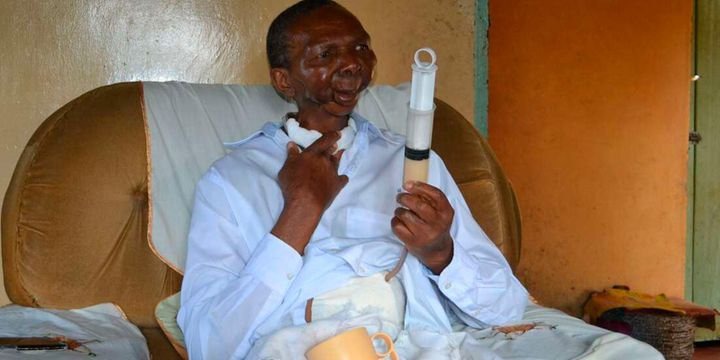 Mr Situma however thanks his children, prayer partners and his wife who has always been by his side. He currently spends about 10,000 Kenya shillings per week on medication. He also has kind pharmacists who allow him to take medications on credit.
Content created and supplied by: Young254 (via Opera News )