A Man has taken to his Facebook account to express his fears and concerns after an incident which he says might claim the life of his son who is currently in need of help due to kidney failure.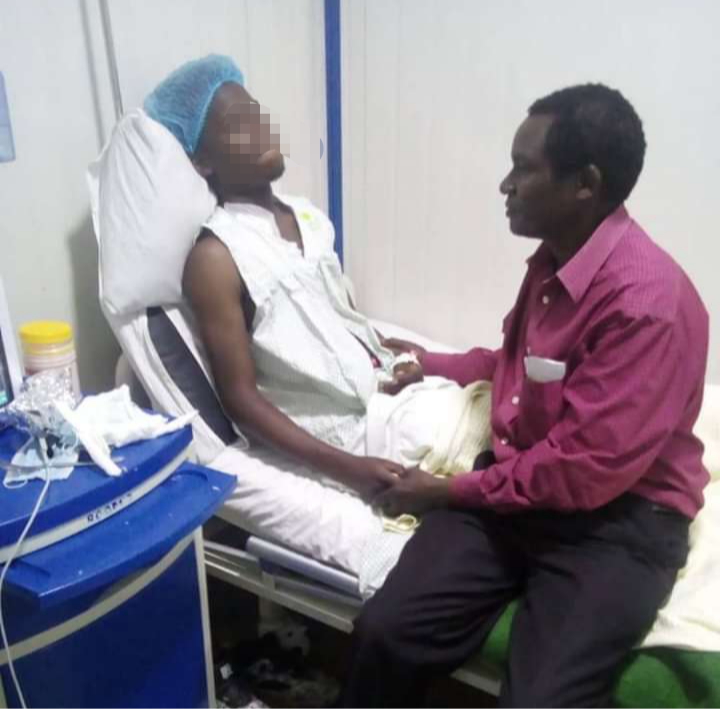 Photo:courtesy
According to the reports given by the man who took to his Facebook account to ask for help Form Kenyans, he claimed that they needed a total of ksh. 2.5 million kn order to take their ailing son to India for medical treatment.
They went ahead and called upon all the wiling Kenyans who might have it in their heart or rather able to do something about it to atleast help them because as far as money was concerned, they were not in a position to raise all that money because their family wasn't well made of.
They went ahead and revealed that the boy who is currently in hospital is suffering from kidney failure where both of his kidneys had failed to function and is now under dilation and needed a kidney transplant to save his life.
This has sparked alot of mixed reactions from Kenyans who seemed to have been confused on why there was an increasing number of kidney diseases Kenya. With a section of Kenyans claiming that the government needed to look into this matter by providing a better health care, others went ahead and called upon the Kenyan NGOs to intervene in order to save the dying man.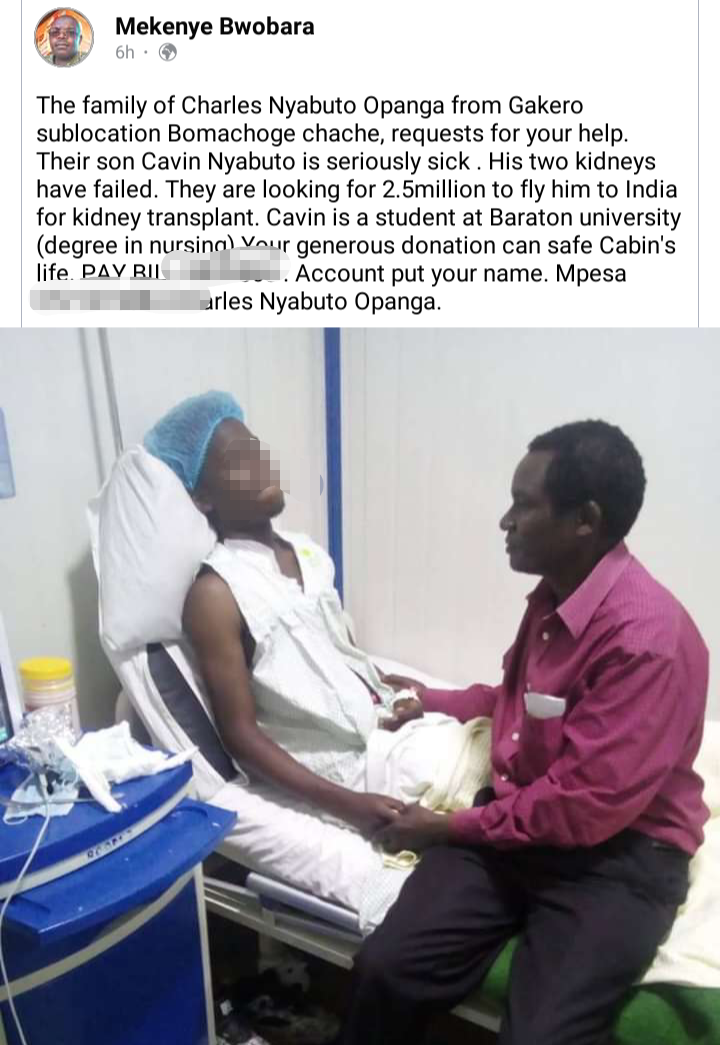 Content created and supplied by: Justincreates (via Opera News )