Opinion: 'Mukombero' Plant Saving Relationships In The Country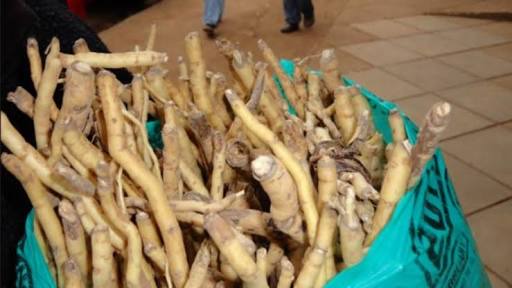 Mukombero is a plant that has been in existence for decades in Kenya and other parts of Africa. Importance of the plant were not known until early 70's. The plant is also known as white's ginger or mondia whitei in scientific name.
Mondia whitei is a perennial, woody, rather Vigorous climber with aromatic roots. The roots that many people prefer to chew to get some juice have a bitter flavor that recalls ginger and licorice, and a vanilla- like aroma. The plant grows in tropical rainforest forest, swamp forest, riverine forest, wooded savannah and forest margins.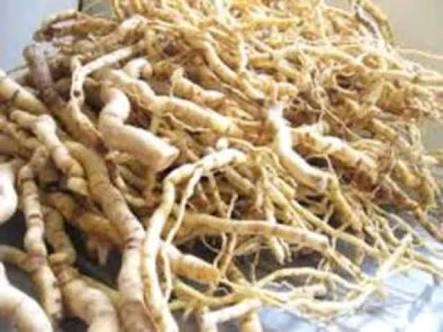 One of the benefit of the plant that makes the plant to be bought in large scale by Kenyans is in its ability to boost libido among men having erectile dysfunction problem. The problem has contributed to broken marriages and relationships among both young and old.
It is in this regard, hawkers across the country and in major towns often sell the plant to people in bus stops, recreation places, in football matches, campaign meetings and even in traffic jams. To a great extent, they have helped in saving relationships as the plant works.
A good number of youths who will be rather jobless, have also found employment in hawking the plant that cost between Ksh 20 to Ksh 50 per one stick of the plant. The hawkers have been creative enough as they also sell it in juice and powder form.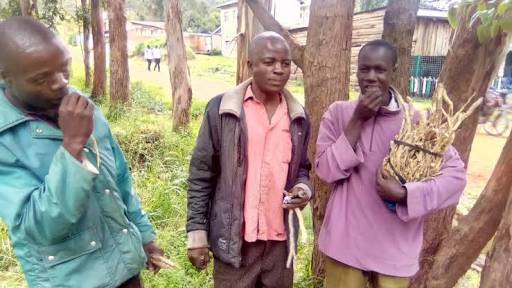 Other benefits of the plant includes: flu prevention, immune booster, anti-aging and longevity, and lowering of blood sugar.
Content created and supplied by: Gachwiri (via Opera News )