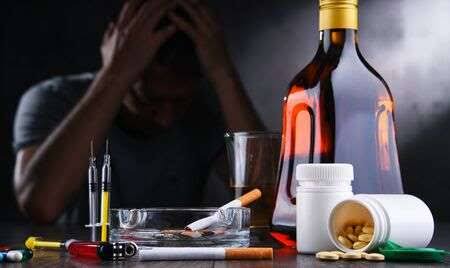 Photo |courtesy
In saying this, I neither mean to criticize the millennials nor glorify their vices but as ugly as the truth is, it must be faced before it's too late, lest we lose this capable generation to drugs, diseases and crime.
Am unable to predict the future, but in this, I can forsee darkness ahead and anyone who's keen enough will surely realise where this generation is heading to.
As the legend has it, truth is like surgery, it hurts but heals, on the other hand, lies are like pain killers, they soothe for sometime but the pain eventually ooze out.
Let's face it guys. This is very depressed, hopeless generation hiding bitterness, jealousy, ego,esteem issues, envy, fake love/ lifestyle, rejection,anxiety and revenge under drugs, jokes, memes, social media, wild parties, fake smiles and one night stand.
You won't be surprised to see younger people even less than 18 years of age have resorted to drugs in the name of solace. 'Kuchonga /kuchana miraa' as they call it, is no longer a drug but a 'trend', it comes with a 'stater pack' of soda ,ground nuts and chewing gum. Before you even think about it, you're hooked.There are uncountable drugs in our streets, I won't be able mention all them.
Some may blame employment rate, is drug the solution here? If you were in a position to employ someone, will you trust an addict to run the company for you?
We are living in a world where we want a good life but we're not willing to bear what it takes to have one.So when we see people living the life we dream of, jealousy kicks in and we end up cyberbullying them or body shaming them instead of swallowing our pride and politely ask them how they made it.
I think prayers, hard work, good manners and humility can take someone where money and papers won't go.
Will you mind dropping that vice which is pulling you back?
Let's wake up, it's never too late to change our ways for bright future awaits us ahead!
If we fail today, we'll try again tomorrow and the day after we shall succeed.
Successful people look like you buddy.
Thank you, until our next article, take care and stay safe.
Content created and supplied by: Healthy-lifestyle. (via Opera News )