CCM Regional Chairman of Simiyu, Enock Yakobo passed away this morning, Tuesday, February 23, 2021 at his home in Mwanuzi, Meatu District.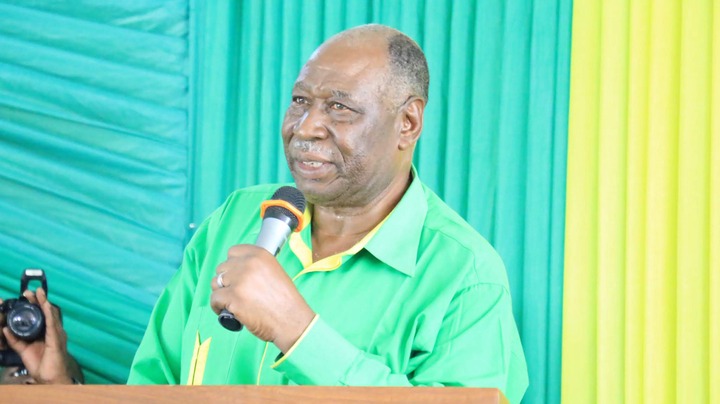 The news of his death was issued by the party's co-secretary in the region, Mayunga George.
CCM mkoa wa Simiyu tunasikitika kutangaza kifo cha mwenyekiti wetu wa mkoa, Enock Yakobo kilichotokea leo. Taratibu za mazishi zitatolewa baadaye baada ya kukaa na familia." which translate to "CCM Simiyu region we are sorry to announce the death of our regional chairman, Enock Yakobo which happened today. Funeral arrangements will be made later after the family stays. "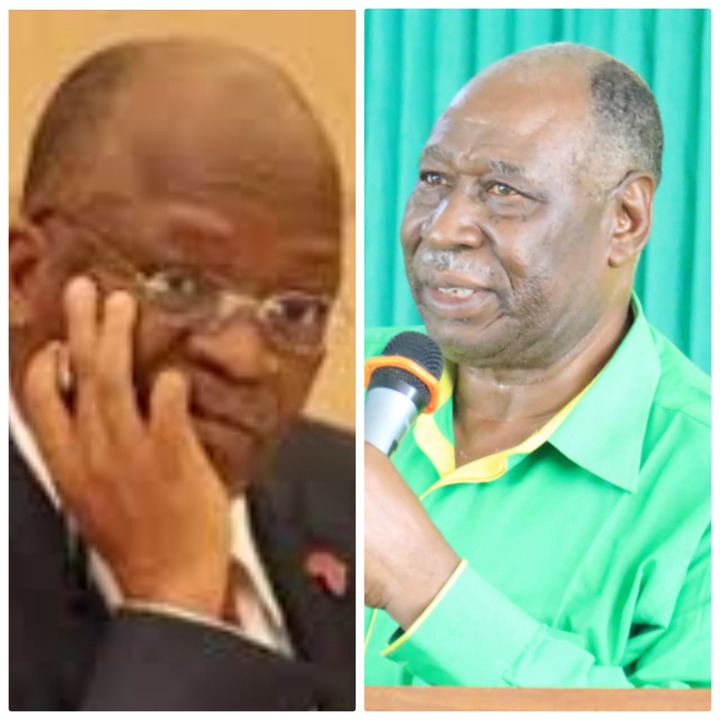 However, the cause of death has was not mention, although there are allegations that he succumbed to Covid-19.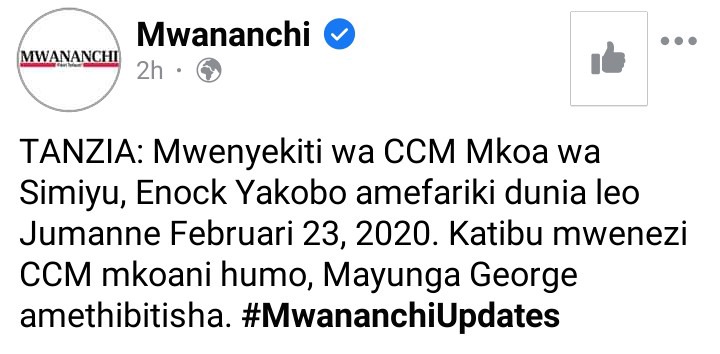 According to media reports on the ongoing deaths in Tanzania, it is easy to link corona disease to these deaths. However, the fact is that not everyone who dies suddenly or from other diseases at this time is caused by Corona. It is important to go back to the statistics that tell us that even without the Corona, more than 500,000 people would have died this year.
 However, it is also incorrect to say that among the dead is Maalim Seif Shariff Hamad alone who died of the disease simply because his ACT Wazalendo party gained the vision and courage to declare his illness.
 The families of all the deceased who preceded him over the past one year knows what were the causes of those deaths. Tanzanians have a habit of giving many informal names such as interpretation or how to avoid problems with the ruling authorities.
 Because the government's stance on Corona disease is well-known, Tanzanians now call the disease a "respiratory challenge" and believe it is a safe way to inform the perpetrators of the causes of death and at the same time avoid getting into trouble with state agencies.
 Because Tanzanians are people who listen to and follow the instructions of their leaders - this behavior can also do other work; to tell them exactly what they should do to protect their lives in these difficult times.
Content created and supplied by: GlobalTV (via Opera News )