Back pain is a common problem that interferes with a person's daily life activities. The back pain could lead to disability in some cases. Here are some of the treatment remedies one can use in case of back pain.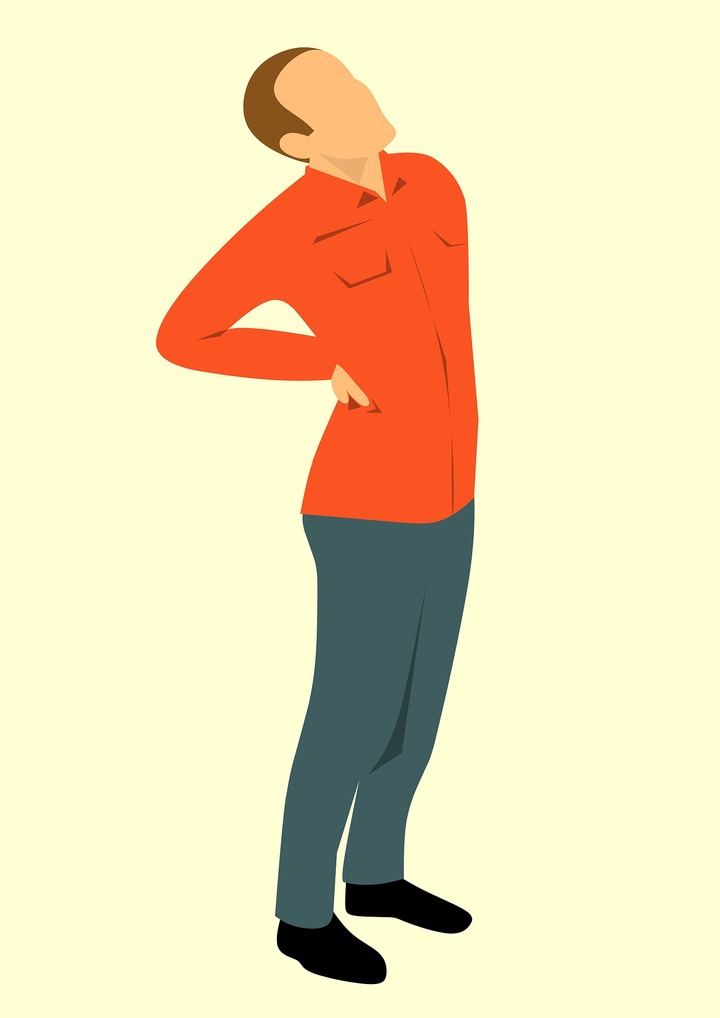 Practice sitting and standing upright
Avoid slumping and slouching while sitting. Maintaining an upright body posture hinders hurting the back leading to back pains. 
Exercise regularly
Sometimes the back can hurt because of tight muscles. Doing gentle exercises on a regular schedule is essential for a healthy back. Exercise loosens tense muscles of the back. Exercise also releases endorphin, a brain's natural painkiller, to ease back pain.
Use ice packs in case of inflammation
Ice packs or ice-cold water is beneficial after a back injury or an inflammation. The ice numbs the intense back pain. 
Use a heating pad 
A heating pad will help to relieve stiff and achy back pain. You could also use a hot water bottle or heat a cloth bag of uncooked rice in the microwave. Regulate the heat to avoid burns.
Stretch
Stretch for 30 seconds or for as long as you feel comfortable. The stretches relieve back pain. 
Apply a pain relief cream
Pain-relieving creams are available over-the-counter. Creams that contain capsaicin help to relieve pain. Capsaicin is a compound found in hot pepper. Creams that contain menthol have a temporary cooling effect in relieving back pain. 
Sleep adequately
Lack of adequate sleep affects how much a person can tolerate. Use a comfortable mattress. Also, make sure that your pillow is supportive enough to ensure neck and back alignment.
If the back pain persists, consult your doctor for more advice.
Content created and supplied by: Reliable4info (via Opera News )