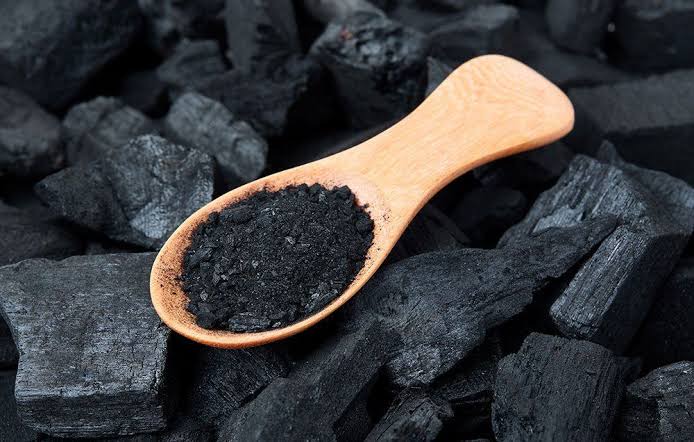 Since 400 B.C during the times of Hippocrates, charcoal has been used medicinally. It can attract various compounds magnetically. It is useful both externally and internally. Select charcoal only from softwoods e.g pine, cypress, blue gum or coconut husks etc. Prepare this charcoal under controlled conditions but not the one's which has been used for cooking already because they will have expired.
Crush into fine powder like dust. Put safely in the house to treat diarrhoea, nausea, intestinal gas, acid and heartburn. For an adult use a tablespoonful and for a child use teaspoonful in lukewarm water by sieving and drinking straight away. Use it in infants for colics. Upon swallowing poison, overdosing of hospital drugs, effects of bhang or kerosene or other household chemical poisoning just drink charcoal mixed in water.
For skin problems like wounds (fresh or old wounds), soak in water and tie on the skin (poultice). For stomach ulcers, boil two spoonfuls of soya (unroasted) in a cup of water. Mix together with a tablespoon of charcoal and take two times a day; continue for two weeks.
For poisoning cases, you are adviced to take more charcoal than in normal circumstances, continue for two full weeks. For typhoid, mix two spoons of charcoal, sieve, put the lemons, honey, garlic onion and use Cayenne pepper, use three -glasses everyday for two weeks or more.
Follow me for more informative articles, instant updates, trending stories and inspirations.
Content created and supplied by: Felicis.Marshall (via Opera News )