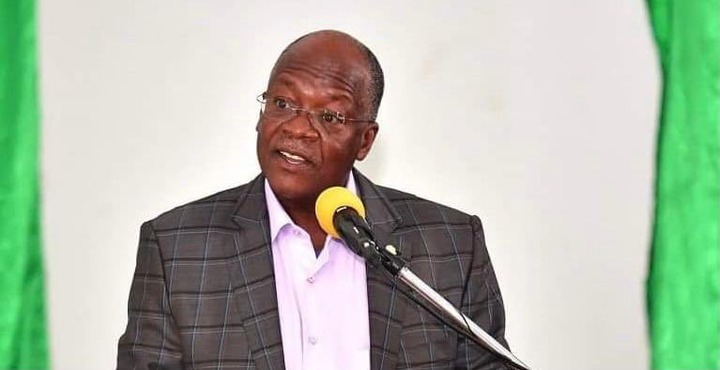 The United republic of Tanzania under the strong leadership of president John Pombe Magufuli has shocked many people around the globe over the manner of their handling of the COVID-19 pandemic.
Few days ago, president Magufuli emerged and confirmed that indeed there was Covid-19 in Tanzania, saying that the virus is still present although the numbers are manageable.
And today, there has been reports on social media that the COVID-19 situation in the East African Country is worsening and that there are very many patients admitted in Dar es Salaam with breathing difficulties.
And now, the government of Tanzania through the ministry of health permanent secretary Prof Mchembe has emerged to break silence on the reports.
The senior government official confirmed that indeed there were patients admitted in hospital with breathing problems but said that they may not be necessarily Covid-19 cases.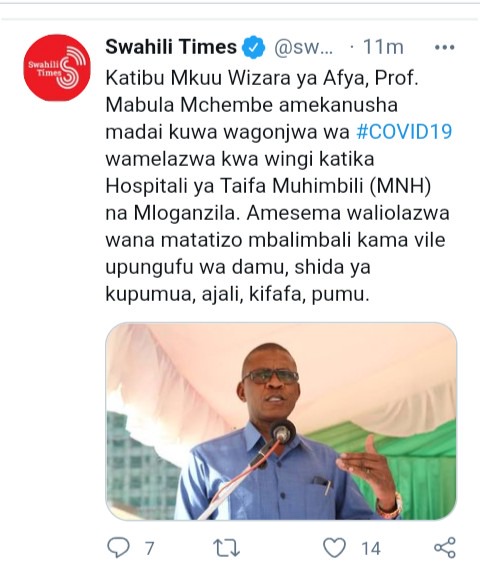 Light Translation: Senior permanent secretary in the ministry of health Prof Mabula Mchembe has dispelled rumors that there are Covid-19 patients admitted at Muhimbili national hospital and Mloganzia. He says that the patients have different health issues like high blood pressure, breathing difficulties, accident victims..
Content created and supplied by: Mandera (via Opera News )