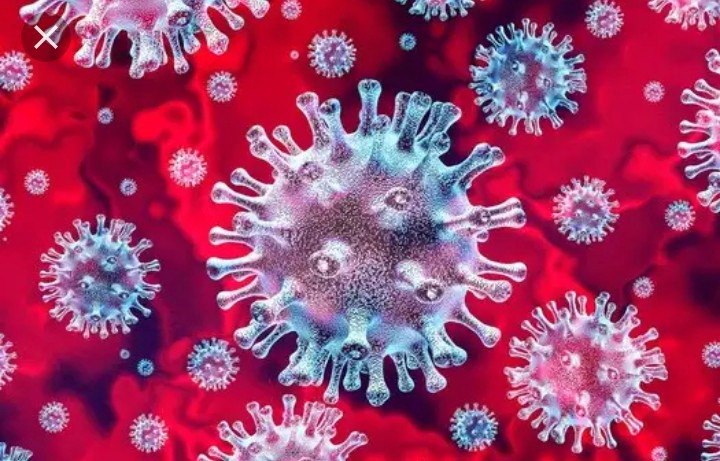 Covid-19 is very dangerous because it has killed millions of people worldwide. The virus is spread from one person to the other through physical contact. Some signs and symptoms include; high fever, coughing, difficulty breathing and sneezing.
People are encouraged to wear mask always and to keep social distance to reduce the spreading of this virus.The virus normally attack the lungs and reduce the supply of oxygen in the body. The third wave of coronavirus is very dangerous because many people have died.
Accordingly from the source, Nakuru County is under pressure to deal with the raising number of coronavirus patients. The Governor of Nakuru County, Lee Kenyajui revealed that the Intensive Care Unit (ICU) beds are all occupied and other patients are transferred to other counties. Furthermore, the number of patients are increasing and people are encouraged to protect themselves through sanitizing and avoiding overcrowded places.
This happens after the President Uhuru Kenyatta announced lock down in some counties and Nakuru was included.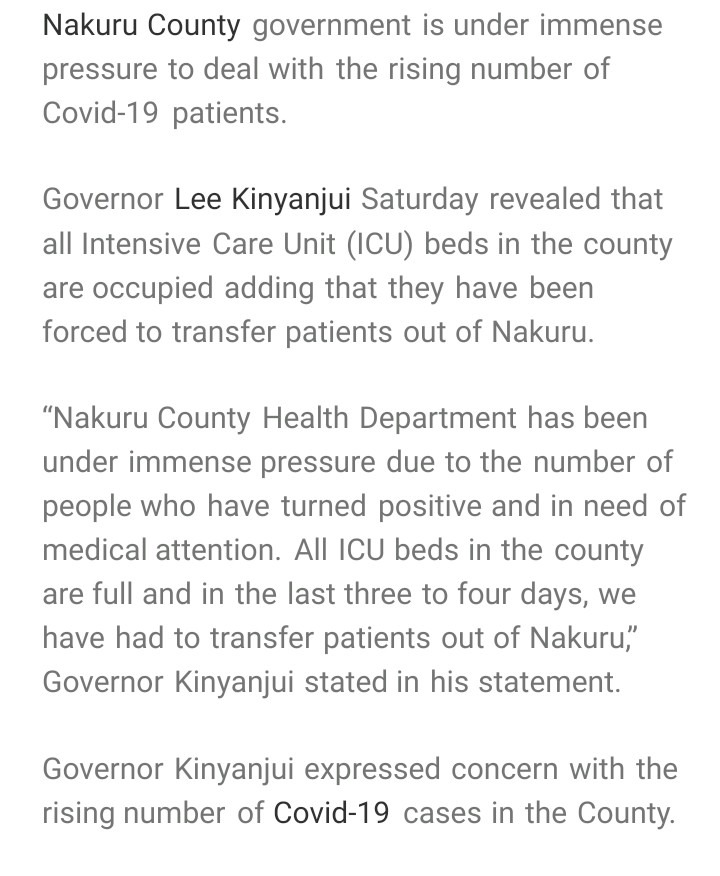 The cases have been raising and people are encouraged to follow guidelines from the ministry of health. Stay safe and sanitize always.
What are your views!
Comment and share
Content created and supplied by: Felohnyaz (via Opera News )