Majority of Kenyans are still debating on the recent and the current Government measures to contain the third wave of covid-19. Others are still not content with the fact that curfew helps in reducing the spread of this dangerous virus.
It's a question that Senior Lawyer Wahome Thuku has directly given to Kenyans through his facebook page, expecting genuine answers that are not politically based. He urged Kenyans to professionally answer him bearing in mind covid is a pandemic.
Attached please find his facebook post as I captured it from his facebook timeline for your review. "Put biased politics aside and answer this from a professional point of view and with covid pandemic in mind. How does a curfew reduce the spread of corona?" reads his facebook post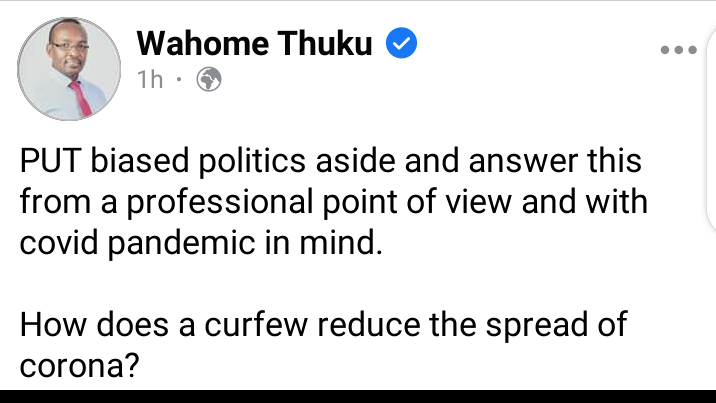 Picture for illustrative purpose.
This facebook post attracted lots of reactions where different Kenyans gave different views and opinions as captured below.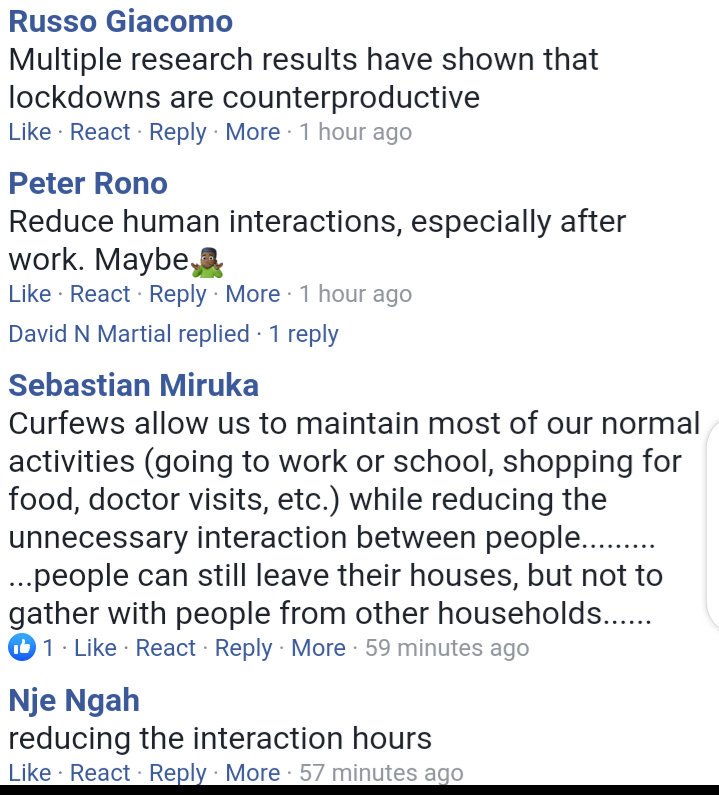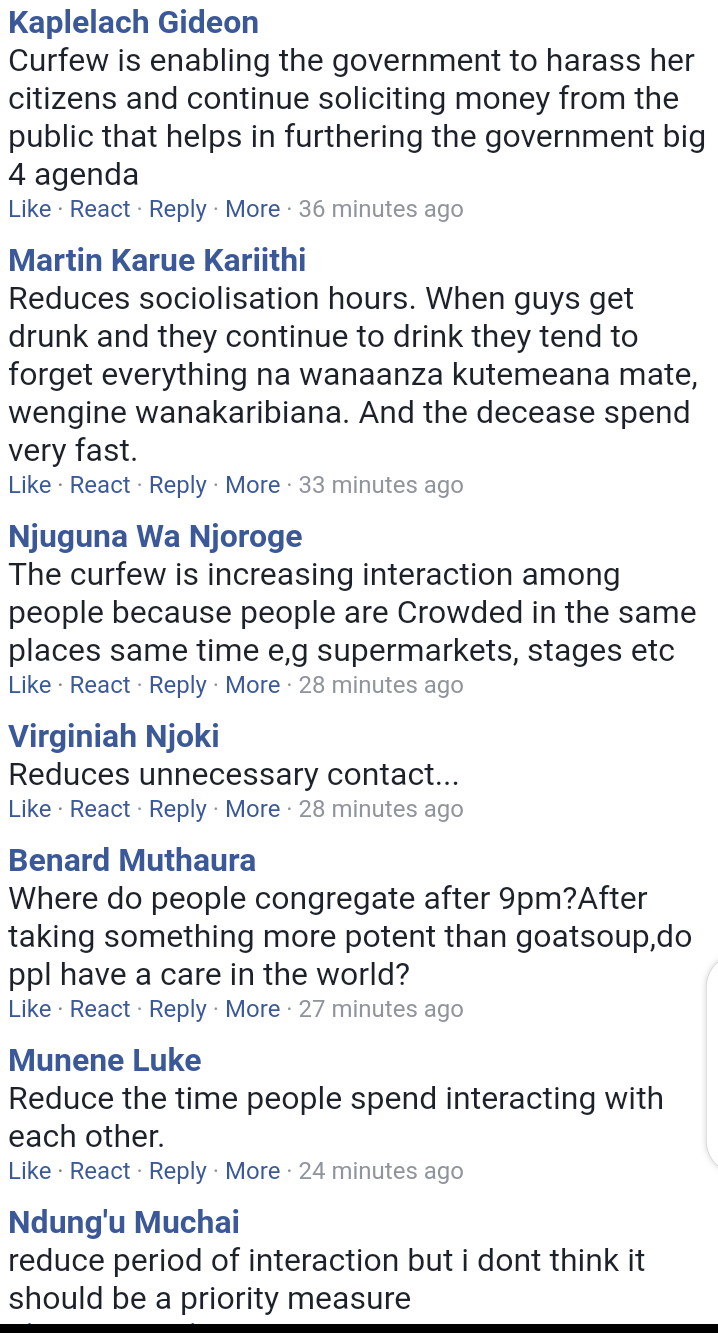 Picture for illustrative purpose.
*Reduces sociolisation hours. When guys get drunk and continues with drinking, they tend to forget everything and starts spitting on others. And the decease spend very fast.
*Where do people congregate after 9pm? After taking something more potent than goat soup, do people care in this world?
*Reduces the time people spend interacting with each other.
*Reduces period of interactions, but i don't think it should be a priority measure.
*Multiple research results have shown that lockdowns are counter productive.
*Reduces human interactions, especially after work.
*Curfews allow us to maintain most of our normal activities(going to work or school, shopping for food, doctor visits, etc). While reducing the unnecessary interaction between people. People can still leave their houses, but not to gather with people from other households.
Just like our Deputy President William Ruto confirmed that the vaccine is safe and effective, I urge everyone else to get vaccinated as soon as possible.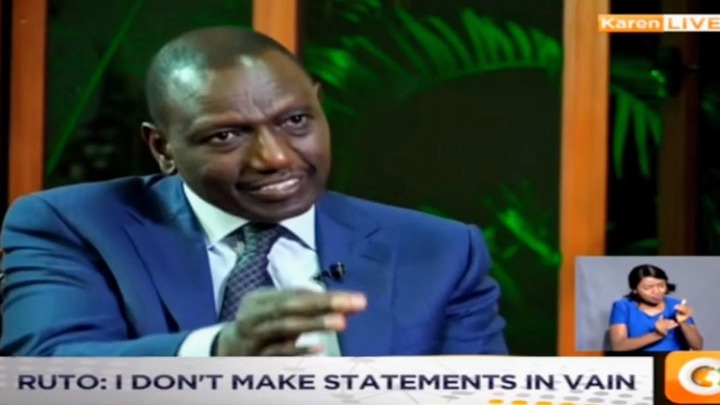 Picture for illustrative purpose.
Let's not forget to wear masks, keeping social distance as well as sanitizing. Stay safe and have a happy easter holiday.
Content created and supplied by: EdwinK. (via Opera News )