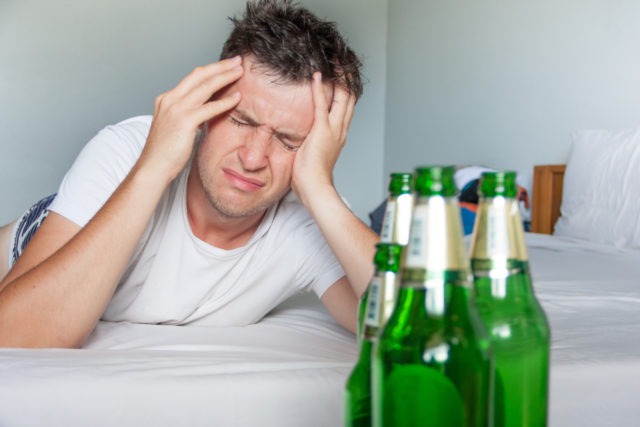 Excessive drinking of alcohol comes along with a number of side effects. The most popular side effect is a hangover. The symptoms of a hangover are waking up with fatigue, headache, nausea, dizziness and becoming too sensitive to light. Here are ways you can cure your hangover quickly:
Eat a great breakfast when you wake up. Alcohol reduces your blood sugar and that is why you need to eat breakfast rich in vitamins and minerals that have the ability to maintain your blood sugar in the body.
Have enough sleep. Sleep helps you relax your body hence no fatigue and also helps heal your headache. Sleep helps give your body the strength to recover from weakness achieved from consuming alcohol.
Always stay hydrated. Consuming a lot of water helps reducing dehydration caused by alcohol. Make it a habit to always have a glass of water near you when you are consuming alcohol. It helps reduce thirst which is a symptom of a hangover.
Take a drink the following morning. This helps change the way methanol is processed in your body. Having a drink helps prevent the conversion from being successful hence reducing your hangover.
Content created and supplied by: Wanjirukev97 (via Opera News )