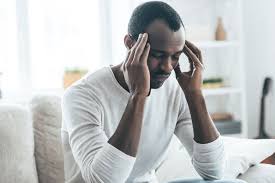 A study has found out that young adults between ages 18-27-years-old spend more than six hours a day "Stressed Out". The study found out that majority of young people in this group are always worried about the future, money, career and appearance. A lot of the time is spent feeling anxious or under pressure.
The research further revealed that one in 10 young people have got to one to turn to, to discuss their concern forcing them to face their fears alone. In fact, a further 67% admitted that they have been faced with problems but had no one to lean on to forcing the lean on their own.
The finding from the study revealed that money worries is the biggest stressing factor amongst the young people followed by fears about the future. The research by a UK based firm recommended that young people should be listened to and encourage and be provided with a safe and favorable environment to develop themselves.
Content created and supplied by: Trueboy_NyakokoTV (via Opera News )