What do you do first while trying and soothe a crying baby? You probably stand up and rock them and this has turned out to be the natural calming technique. Did you know that massage does better in calming down the baby? Check where and how.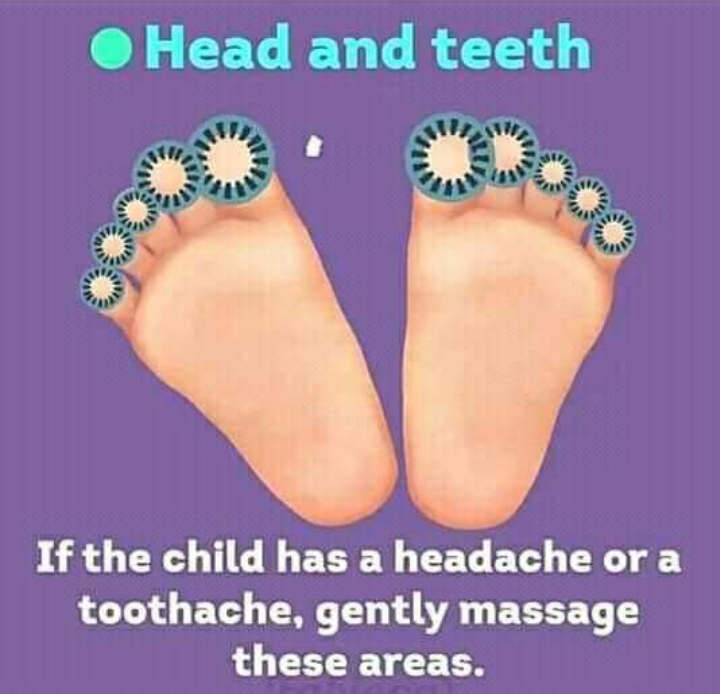 Head and Teeth ache
To help your child with the a head or toothache problem, gently massage areas below their toes and this will stop the head and the tooth from aching.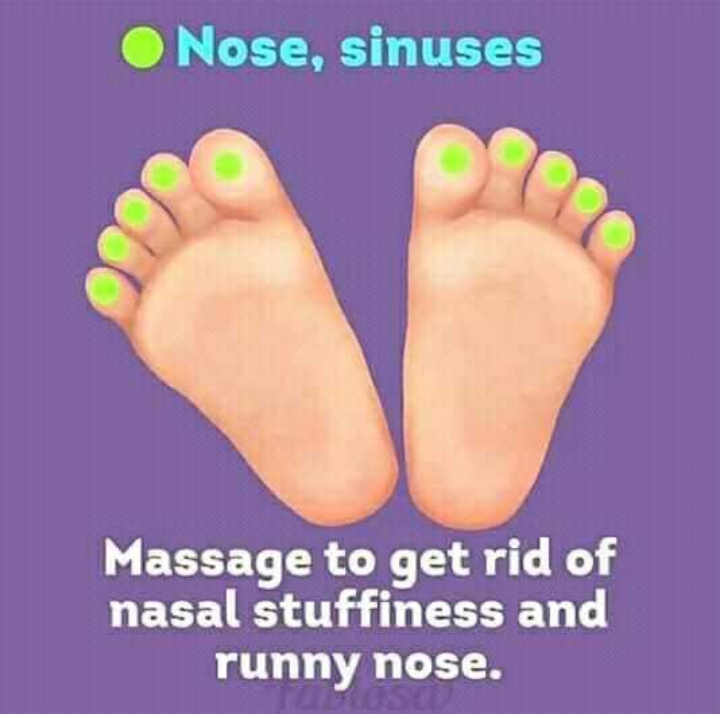 Nose,Sinuses
Massage the lower part of the toes of your child and this will get rid of the nasal stuffiness and runny nose. This will restore the happy moments of your child.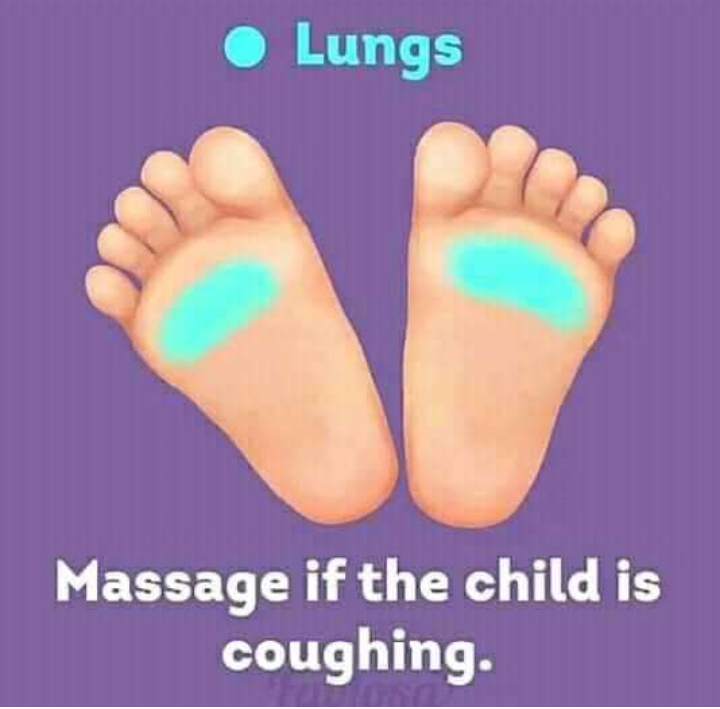 The lungs
If your child is coughing, massage the above position and it will definitely reduce coughing instead of buying a cough syrup.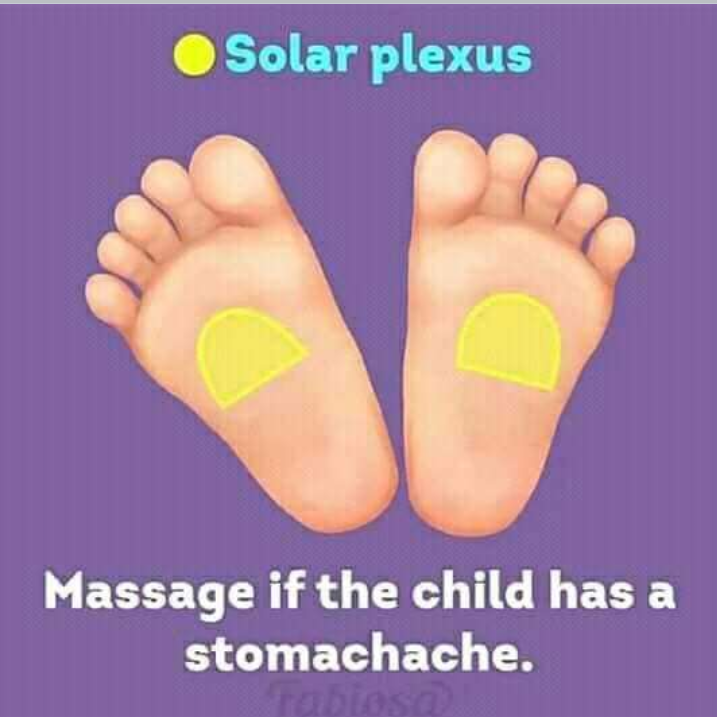 Solar Plexus
This is where you child has a stomachache. Massaging the upper part of your child sole will eventually cure a stomachache and your child will have a sweet sleep.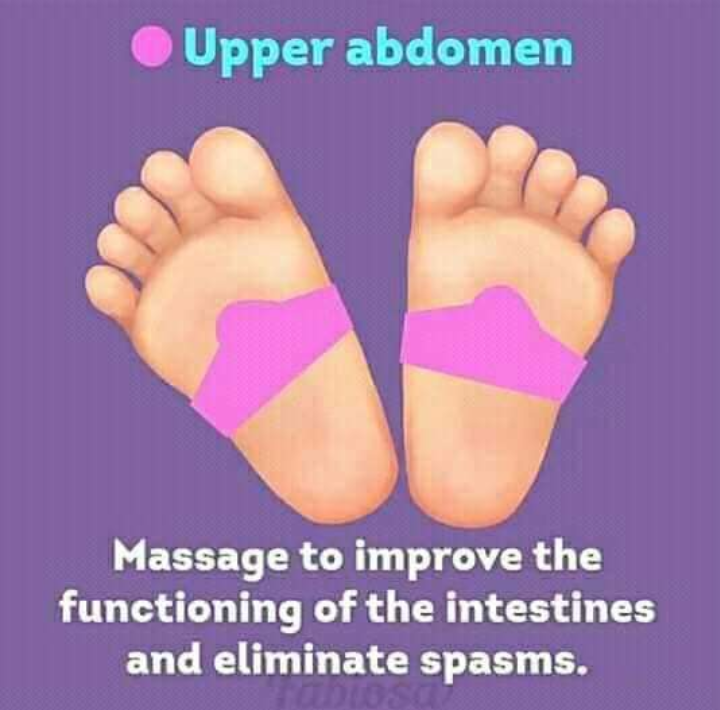 Upper abdomen
To improve the functionality of your child's intestines, as well as to eliminate spasms, it would be prudent to massage the middle Part of the sole, spreading to the edges.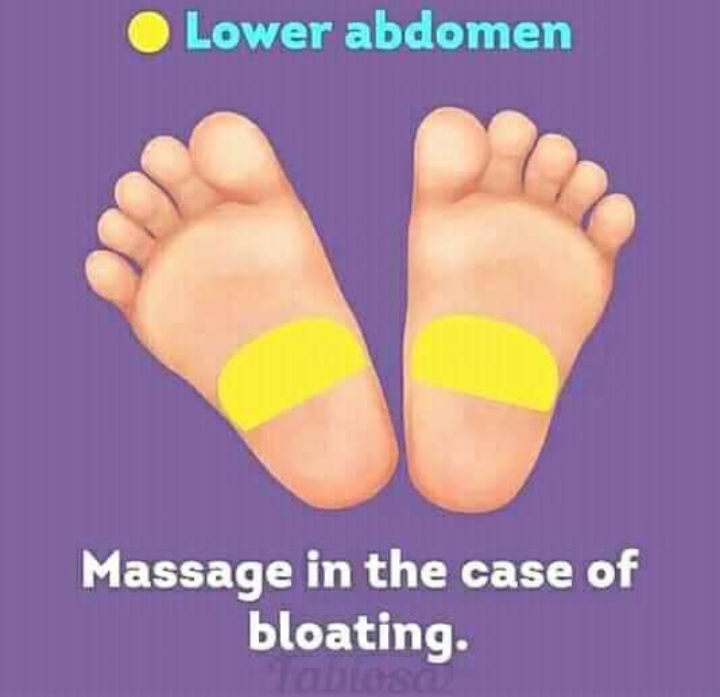 Lower abdomen
Incase your child is bloating,massage the above position to ease the bloating. This will make your child digestive system work better.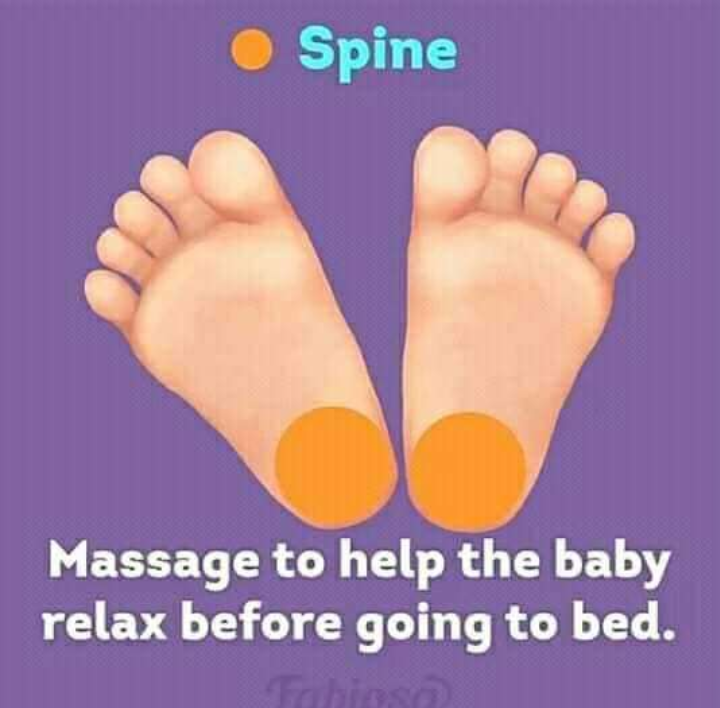 The spine
Making your child more relaxed, is a sure way of making him or her exhibited a jovial mood. To achieve this, massage the lower part of the sole evenly and this will give him or her a good relaxation mode,more so before going to bed.
It's my hope that, you will practice this natural way of relieving you child, lather than introducing medicine to them at a tender age. This may also have an adverse effects in future.
Content created and supplied by: Kimtheblogger (via Opera News )