The Open University of Tanzania (OUT) has issued a warning to its students and staff about the risk of corona virus infection and urged them to take all precautionary measures.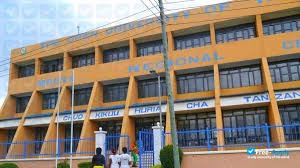 Open University of Tanzania (Photo Courtesy)
 The warning was issued through a letter from the Vice Chancellor of the College Professor Elifas Tozo Bisanda yesterday February 8, 2020. The document which today has been circulating on some social networks in Tanzania.
 Earlier the BBC spoke to Professor Tozo who insisted that: "this information is internal to staff as well as students ... some do not apply to them."
 The document urges students and staff to avoid unnecessary gatherings and to ensure that the threat of infection "flourishes".
 "On the student side we urge them to stay home and study online, we will not allow students and visitors to enter our campuses for no apparent reason," the statement said.
 On the part of their employees they will run their meetings through online.
 The report also emphasized the importance of sanitizing and using natural remedies, but also to protect oneself by wearing masks and avoiding congestion.
 "It becomes very difficult to avoid infection if we do not adhere to the precautionary measures.
 However, the World Health Organization (WHO) has not approved any herbal medicine to treat corona virus and has also warned against smoking.
 Last month the Catholic Church in Tanzania warned of a new wave of corona infections and urged citizens to take all precautionary measures.
 The warning was issued in a document written by the President of the Council of Catholic Bishops in Tanzania (TEC) Bishop Gervas Nyaisonga.
 However, the country's health ministry has not yet confirmed reports of patients or deaths caused by a new wave of corona viruses.
 The last time reports of corona virus infection were reported was in April last year.
Source: BBC
Content created and supplied by: GlobalTV (via Opera News )