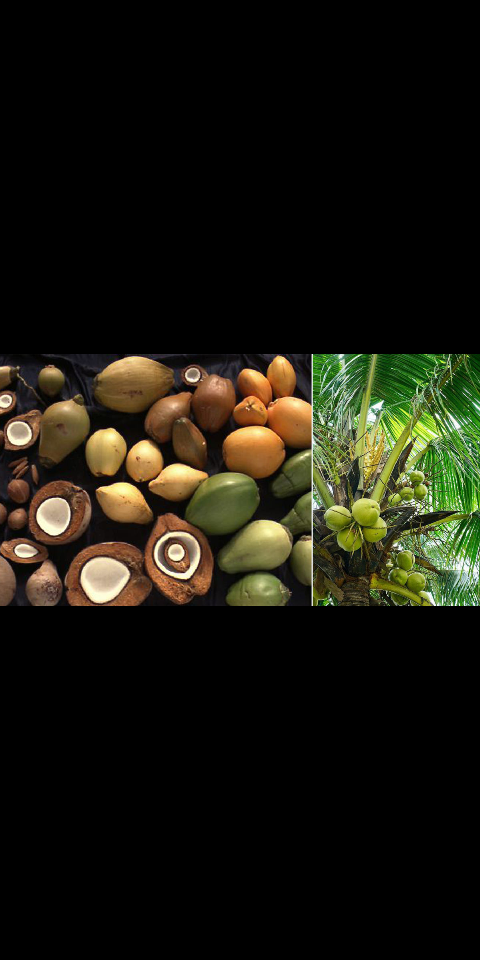 Coconut is the fruit of the coconut palm(cocos nuciteria). It's used for its water, milk, oil and tasty meat. Coconut have been grown in tropical regions for more than 4500 years but recently increased in popularity for their flavor, potential health benefits.
Here are health and nutrition benefits of coconut.
Highly nutritious
It contain protein, several important minerals and small amounts of Blood vitamins. The minerals in coconut especially manganese which is essential for bone health and the metabolism of carbohydrates, proteins and cholesterol.
May benefit heart health.
Studies have found that people who live on Polynesian islands and frequently eat coconut meat have lower rates of heart disease than those who follow a western diet.
Promote blood sugar control.
Coconut is low in caborhydrate and high in fiber and fat, so it may help stabilize your blood sugar. Study found that coconut had antidiabetic effects, possibly due to its arginine content. Arginine is an amino acid that's important for the functioning of pancreatic cells, which release the hormones insulin to regulate your blood sugar level.
Easy to add to your diet.
Flaked or shaved coconut adds a nice flavor to savory dishes.Its meaty texture and flavor work well in curries, fish stews, rice dishes or even on breaded shrimp. Some brands contain added sugar, which you may not want for savory dishes.
Content created and supplied by: [email protected] (via Opera News )