Love is always a good thing where partners get connected both physically and emotionally. However, cases of love birds sticking into each other during an encounter has been on the televisions and radio stations where a majority believed that it was due to witchcraft. In most cases, those involved are always found committing adultery.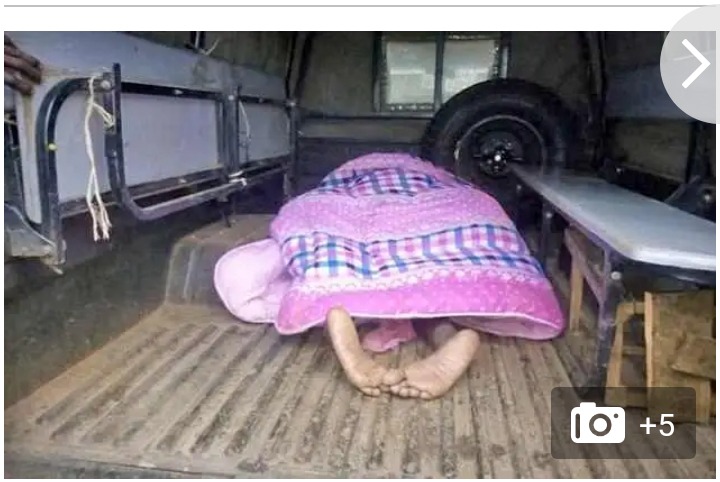 Sticking into each other has existed for centuries with the first case being reported around 1935. Those who were stuck together were relieved by conducting prayers for them.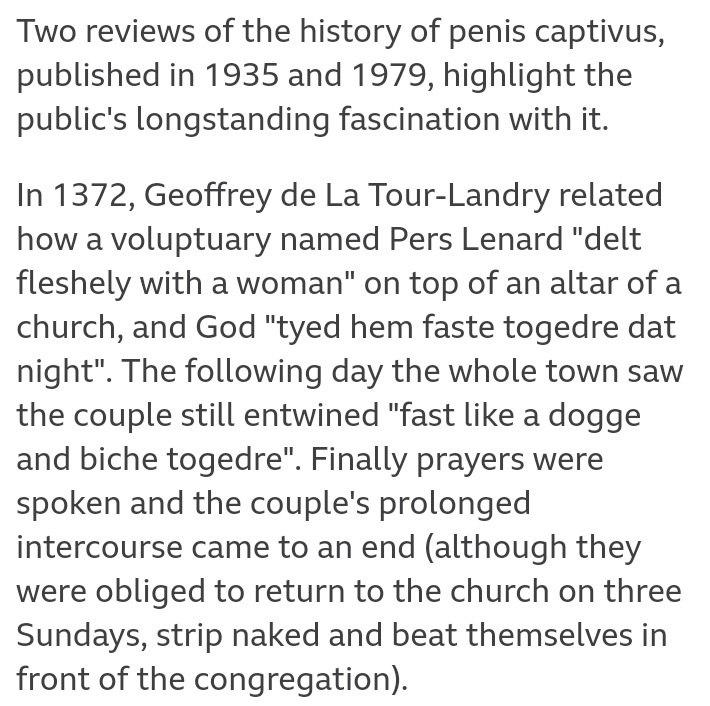 This condition is called vaginismus and it can last for hours. Trying to make any moves or trying to move out will always inflict pain on your partner. Scientists have now believed that staying calm and letting your muscles to relax can help you unhook from your partner.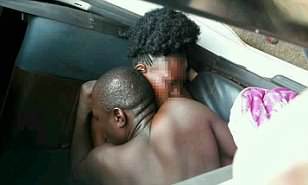 Vaginismus is a condition where the muscles of the female organ extremely contract making it to close.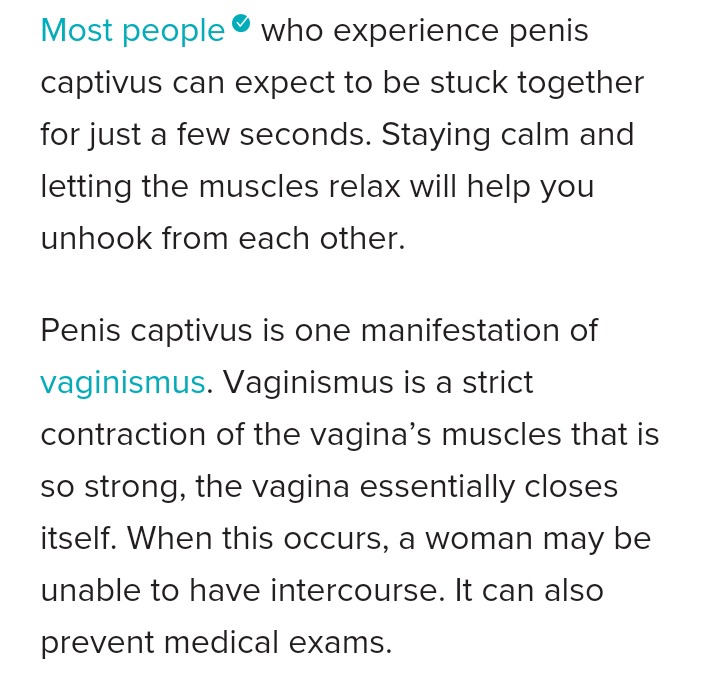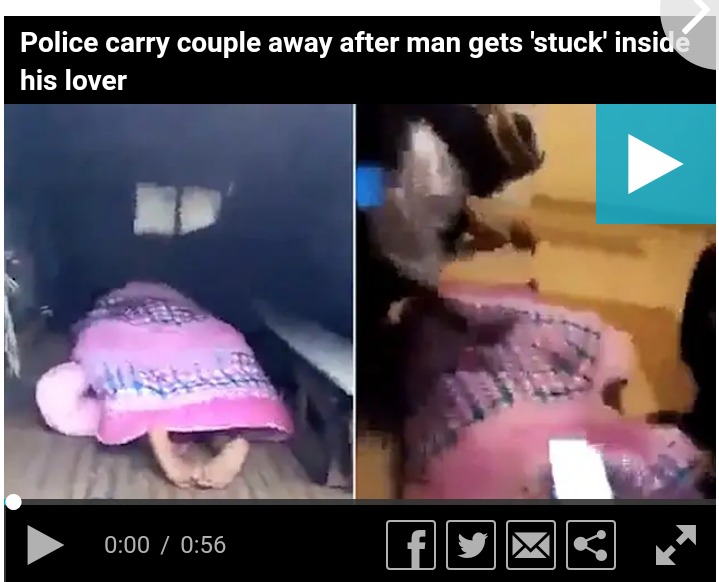 Scientists and medical doctors have advised that if such thing happens to you, you are not supposed to do any activity that may cause harm to your organ. At no such point should you try to force yourself out of your partner. It is projected that you will only get stuck for a few seconds and id th condition persists, you need to seek medical attention.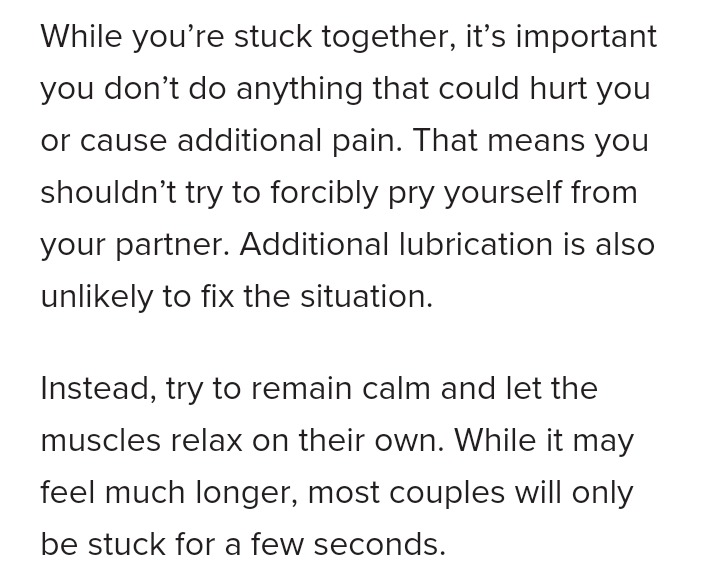 Content created and supplied by: Mwalimucheks (via Opera News )