Prepare to Close Schools Again Possibly from Next Week as Health Experts Warn of What is Coming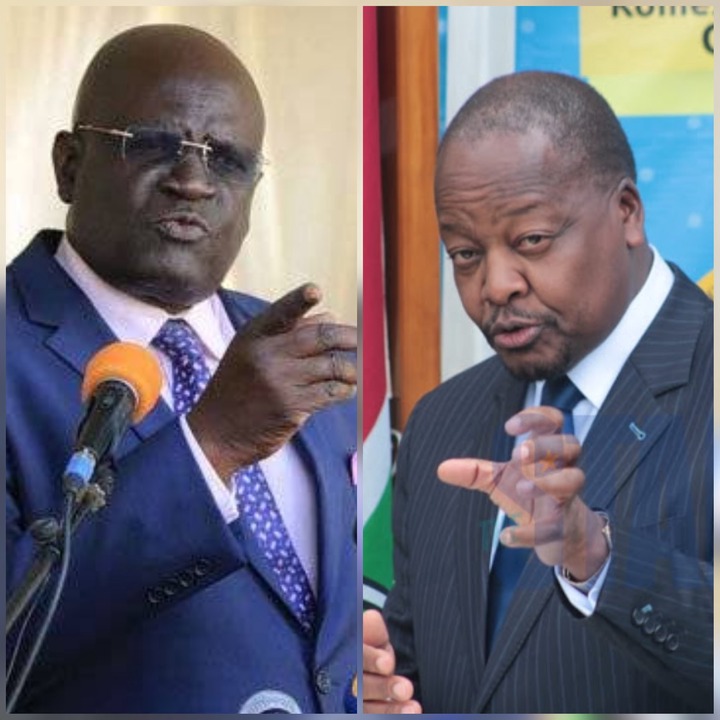 Following the recent surge in covid-19 cases, health experts have warned that Kenya has entered a second phase of covid-19 outbreak that calls for stringent measures to combat it. With the latest 616 new positive cases reported on Saturday October 17th, health teams have maintained that things are about to get messier before the situation stabilizes again.
AMREF Health Africa Chief Executive Officer Dr Githinji Gitahi says the second peak was inevitable. Speaking to the Sunday Standard, Dr. Githinji noted that what the government has to do now is to monitor the situation for a while and if cases keep rising then it should close down the county. The move to shut down the country again, according to Dr. Gitahi, is to help the country manage the rising covid-19 cases without overwhelming the healthcare systems.
"You cannot avoid a second peak, what you can do is manage it so that it does not overwhelm the health care system. The strategy is to watch the wave and when it is too high, close the country. But the problem is not the wave, but how many people will require health care in case it happens," Dr Githinji Gitahi told the Sunday Standard.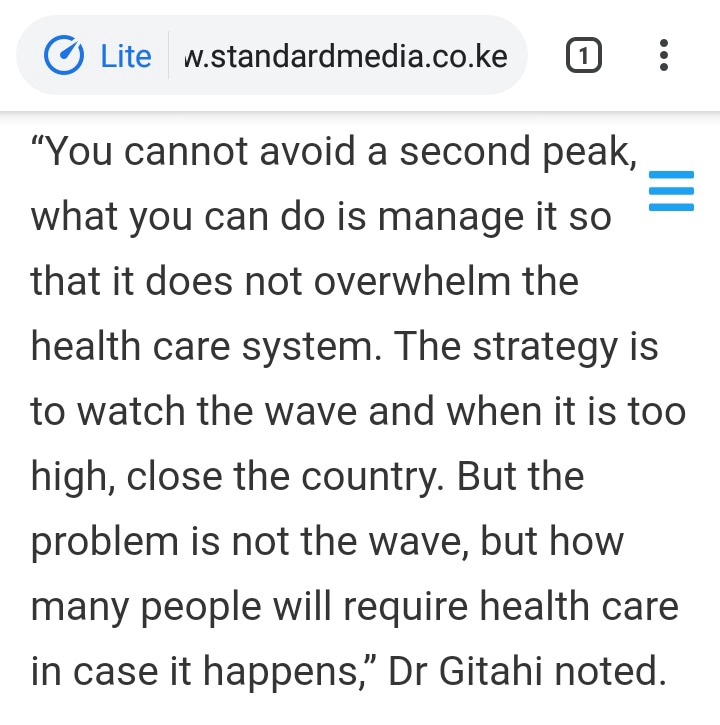 Among the measures health experts are proposing to help curb the second resurgence in the country is the ban of public gatherings, closure of schools, shutting bars and entertainment places, partial lock down of select hotspot counties, lengthening the curfew hours and monitoring the public transport sector to ensure compliance with social distancing rules.
The Saturday Nation reported that health cabinet secretary Mutahi Kagwe has already convened a National Emergency Response Committee meeting to discuss a raft of measures that will help salvage the looming crisis. The daily further noted that a lock down and closure of schools was among the proposals Mutahi Kagwe was to table before the committee. Health Director General Dr Patrick Amoth and CAS Dr Rashid Aman early this week both spoke about closing schools if cases keep rising. The Sunday Standards notes that the next 5 days will be critical in deciding the fate of schools. Being a second week after schools reopening, a continued increase in cases will necessitate closure of schools.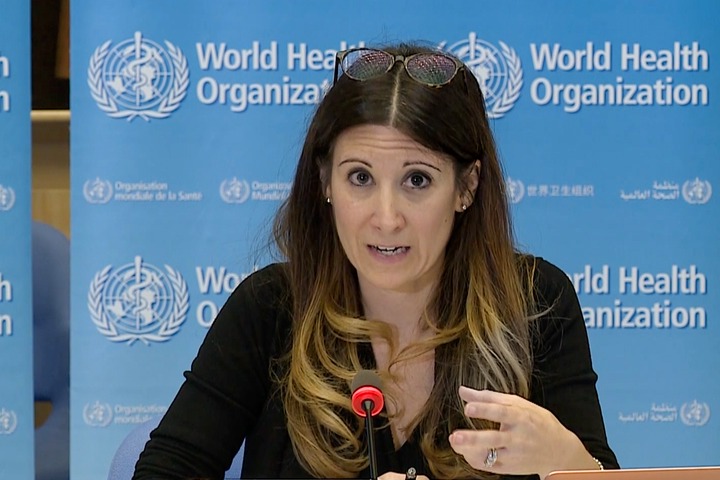 Dr Maria Van Kerkhove, World Health Organization Technical Lead on Covid-19 also noted that areas like Europe are already experiencing slack back to the days when the pandemic was at its peak with more hospitalization and intensive care cases. She held that a second peak is a usual occurrence especially at such a time as this when guidelines have been relaxed and rules flouted. Dr Maria observed that the current surge might also be promoted by the free movement of people among countries following the reopening of airports across the globe.
Content created and supplied by: BrightonM (via Opera News )