Life is a gift from God. It is only good to appreciate every morning you wake up breathing normally as many have lost their lives, they are sick in beds and some can't even explain themselves. Imagine spending your life in pain that is never pausing? This article presents a sad story of a 5 years old boy who has spent his 3 years crying and have never understood or felt the real definition of Joy.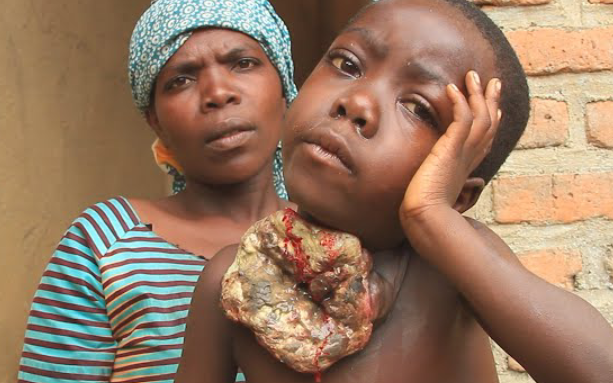 He is called Alphonse, the only son in his family.
Alphonse has lived a difficult life of pain from the time he was 2 year old, such crucial that this is where a child starts to learn the joy of life, as it is when the child starts developing friendship with other children whom they play together. For Alphonse, this age passed him in a painful manner.
According to his mother's testimony, Alphonse was born normal, just like any other child. He was jovial and good in all his doings. However, his life took a bad path at the age of two, when the young boy developed a pimple on his chest, which they thought was just a passing cloud.
The pimple they ignored later turned to something that consumed every happiness they had in the family and took away Alphonse's smile forever. As she explained, his mother was bathing him when shi mistakenly touched the pimple.
It is after touching it that the small pimple blew into a wound that affected his neck to a point that forced them to take him to the hospital. The local doctors couldn't treat the pimple as they realised there was something abnormal that was growing inside him, and which needed a specialist doctor.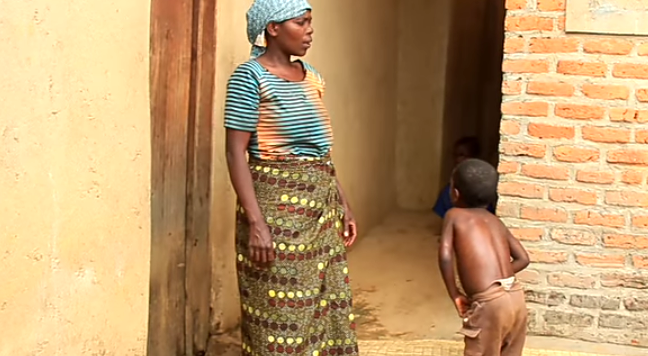 At this point, the local doctors arranged for the specialist who treated Alphonse for some time. Allegedly, the pain disappeared for only two months but later came back in a bigger and worst effect.
After two months, the pimple started growing again like a wound which gets bigger every time. It was paining him without pausing and so he lived crying day and night.
At the moment, as in this video, the doctors haven't solved the problem and the wound is growing bigger. The boy is in pain and has lost a sence of smile. He can't define or explain how joy feels. The wound is rotting and bleeding. He needs help.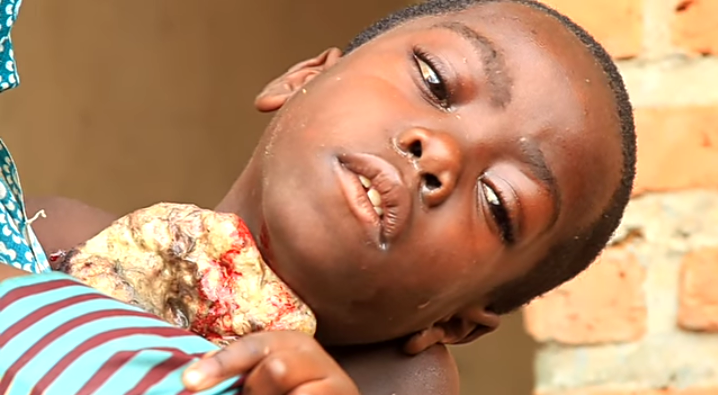 When you have a chance to smile, please do. Things change and nobody knows when. In the meantime, pray for Alphonse.
Please like and share this article. Don't forget to follow me to get more articles like these.
Content created and supplied by: Wilson_Keym (via Opera News )