(1Chronicles 4:9)
"And Jabez was more honorable than his brethren: and his mother called his name Jabez, saying, Because I bore him with sorrow."
( 1 Chronicles 4:10)
And Jabez called on the God of Israel, saying, Oh that thou wouldest bless me indeed, and enlarge my coast, and that thine hand might be with me, and that thou wouldest keep me from evil, that it may not grieve me! And God granted him that which he requested."
Jabel cried to God to change his identity and to enlarge his territories and God granted him because of his faithfulness.
The God of Jabez is able to change your identity it doesn't matter if it's failure, poverty, sickness, diseases and anything under the sun he is Omnipresent and omnipotent cried unto him like Jabez.
God changed the name of Simon to simon Peter the unshakable Rock.Tne name of Silas was charged to Paul when he came face to face withJesus Christ and he started preaching Jesus and his power.He changed the name of Abram of Nation to Abraham father of great Nation.
God is waiting for you to call on him in your condition his ears are attentive to your cry twenty four hours to attend to your case.
Let's command every power of darkness holding our blessings to die by fire in Jesus name.Every identity of barenness, poverty, unstable marriages, ungodliness and any wickedness understand the sun we command you in the mighty name of Jesus to vanish forever by the blood of Jesus.
Thank you Lord because you changing my curses to blessings.Poverty to prosperity.Sickness and diseases to good health.You are going to bless the fruit of my womb.My blessings are going to over take me forever in Jesus name .Amen.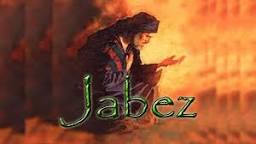 (Photo courtesy)
Content created and supplied by: Hannahh (via Opera News )