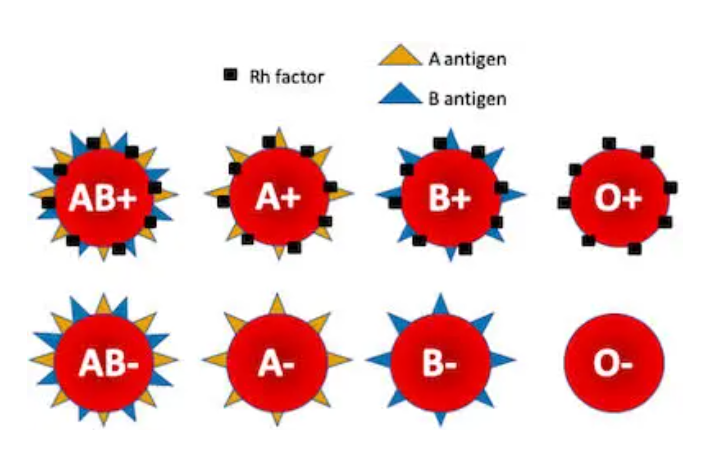 There are four types of blood groups namely A, B, AB and O which are further categorized into A+,A-,B+,B-,O+,O-,AB+ and AB respectively. These blood groups are based on the types of antigens in the cell membrane of the Red blood cell ( Antigen A and B). In the plasma, the antibodies which do not correspond to the antigens are denoted by a and b. This is due to if Antibody corresponds to the antigen, agglutination (clumping) of Red blood cells will take place.
But why do we need to maintain blood compatibility during courtship?
It is important to maintain blood compatibility while courting for the sake of future children. It helps to avoid issues of Erythroblastosis fetalis ( Haemolytic disease of the new born)
This disease occurs when Rhesus negative mother (Rh-) is carrying a Rhesus positive ( Rh+) foetus. This usually arises when the father is Rhesus positive ( Rh+).
During the the latter stage of pregnancy, fragments of Rh+ blood cells from the foetus may enter into the mother's circulatory system. This causes the mother to produce Rhesus antibodies which pass through the placenta to the foetus and destroy foetal red blood cells.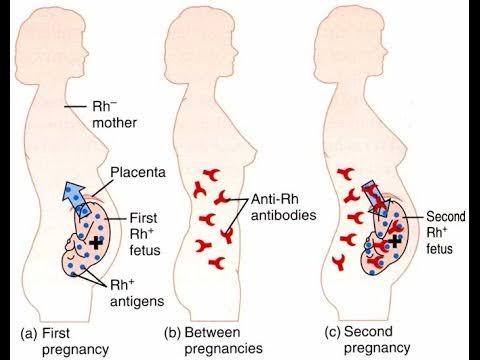 During the first pregnancy, enough Rhesus antibodies are not produced to affect the foetus. However subsequent pregnancies will result in rapid production of Rhesus antibodies from the mother. These will destroy the red blood cells of the foetus causing hemolytic disease of the new born.
Characteristics of foetus born with hemolytic disease.
1) They are usually anaemic.
2) Sometimes they appear jaundiced.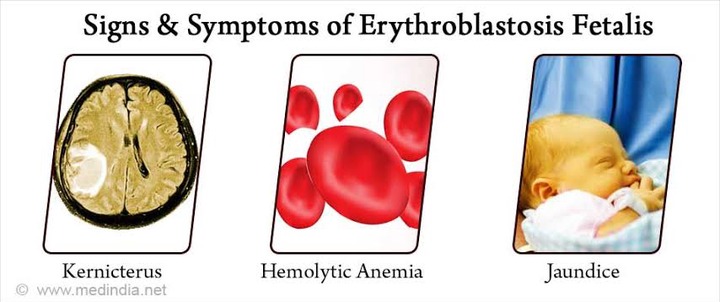 To conclude, before getting pregnant, both partners should seek specialized medical attention to establish whether the Rh factor is compatible.
Content created and supplied by: Mrblogger (via Opera News )