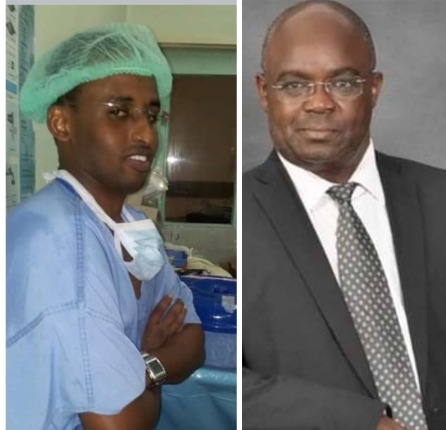 Death is enevitable,it is a phase in life everyone will undergo at some point in life. The gap left behind by our loved ones is usually difficult to be filled but we have to let them rest in peace.
Medical fraternity is thrown into deep mourning again after the death of two renowned doctors. Yesterday, Kenyans were saddened after the demise of a consultant surgeon at Kenyatta National Hospital identified as Dr. Mahad Ali. They sent their messages of condolences to the bereaved family.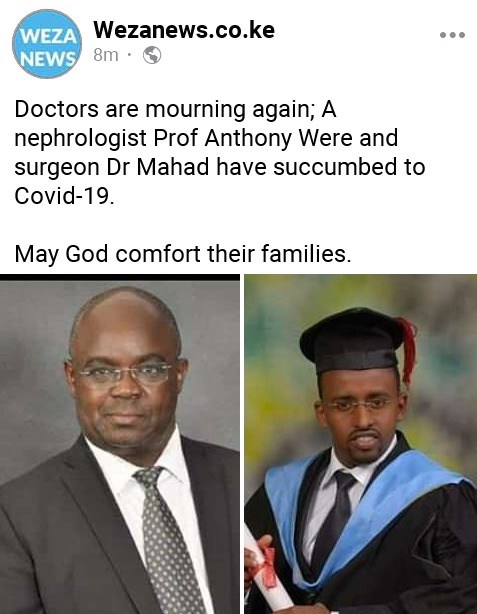 This morning Kenyans were hit hard by the death of another renowned doctor by the name Antony were. Dr. Were was an urologist and the director of East Africa Kidney Institute. Opera fraternity sends our deep heartfelt condolences to their family and friends,may their souls rest in peace.
Let's also adhere to the guidelines put in place by the ministry of health to curb the spread of corona virus disease. Drop a comment below, follow, like and share for more daily updates.
Source Wezanews.co.ke
Content created and supplied by: Johnokola (via Opera News )