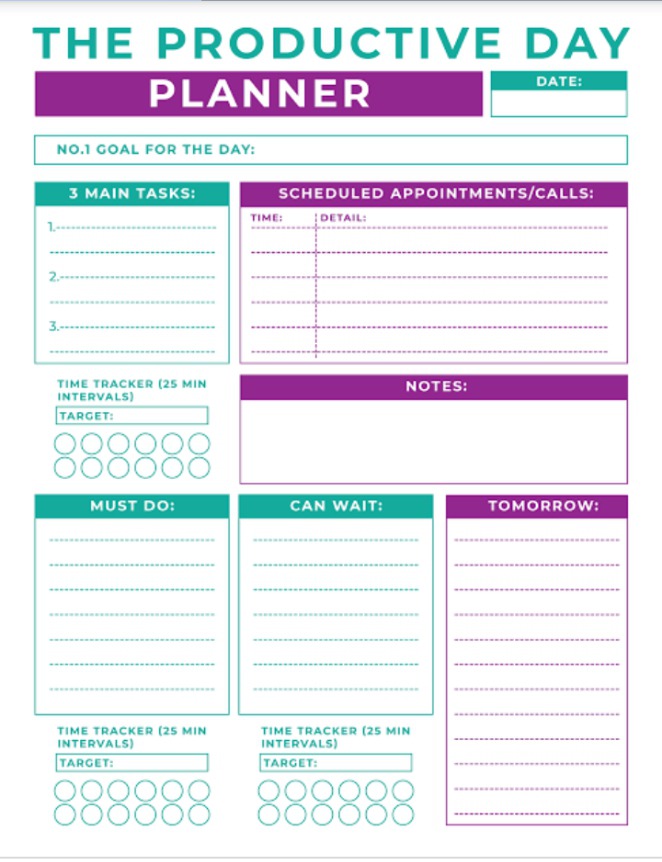 As we shift into the new normal of everyday life, many of us are working from home. Here are some simple tips to maximize your productivity and well being.
Create a working space
Dedicating a space in your home as your workspace is a helpful way to stay focused and avoid distractions. A tidy and peaceful setup is ideal, where you have a desk and comfortable chair for good ergonomics.
Try to avoid using your laptop on a couch because the head down posture can cause neck and back pain over time. Also, let your loved ones know that it is important to respect your workspace.
Focus on WIN
It is important to focus your energy on top priority items for your business. Stay away from busy work like organizing and cleaning during your most productive hours.
Schedule a daily workout
Exercise is protective to the brain and has been proven to positively affect mood, energy and memory and attention. It's one of the transformative things you can do to your brain and is a list for everyone trying to maximise productivity when working from home.
Schedule a time each day to do a workout for atleast 15 to 30 minutes.
Schedule time with family and friends
Staying connected to your loved ones should remain a top priority and it's important to self work life boundaries to avoid burnout. A helpful way to do this is to schedule a time each day where you check in with family and spend quality time with them. It's also important to maintain connection with friends.
Like, share and follow for more articles.
Content created and supplied by: Vivianmercy (via Opera News )