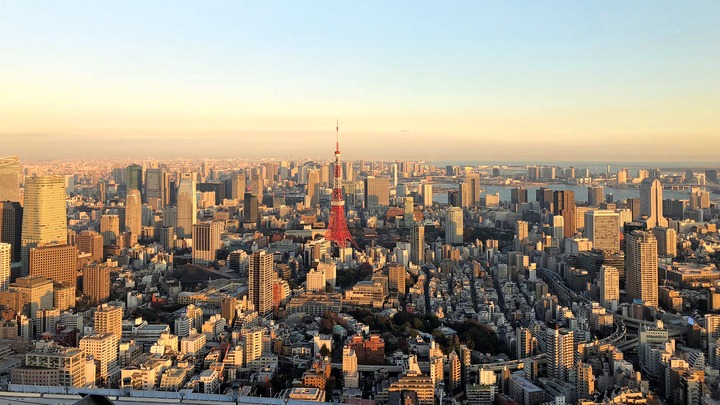 The wonderful and beautiful country is called Japan.It is an island in Eastern Asia located in the Northwestern side of the Pacific ocean.It borders the seas of Japan,Okhotsk,Eastern China and Taiwan.It covers an area of 377,975square kilometers and a population of 125,480,000 making it the 11th most populous country in the world.Its capital city is Tokyo which is the most populated city in the world with approximately 39Million people.Japan is led by an emperor named Nahurito and the language spoken is Japanese.
Japan is the only country in the world with the highest life expectancy.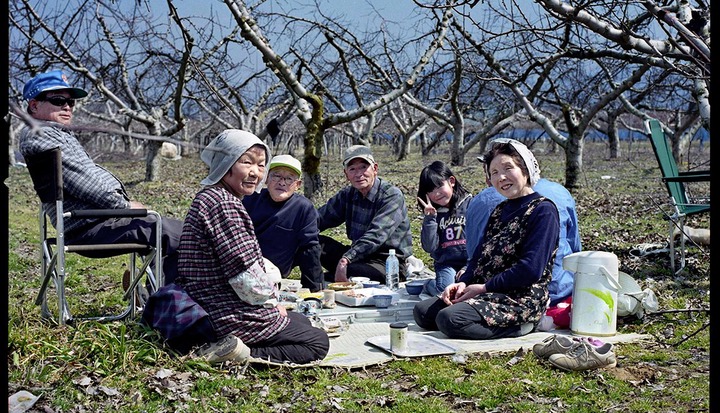 People live for long whereby women live up to an average of 87.2years while men 80.9years.The reason why they live for long is that they eat healthy balanced diet that contains whole grains,less dairy,fish,rice,soya, seaweeds, vegetables,low unsaturated fats and less sugars and calories.
They have also adopted the norm of drinking a lot of green tea which is rich in antioxidants that boost immunity,slow aging process and regulate blood pressure hence reducing risks of diabetes, cancer,heart diseases , obesity among others.
Japanese also do regular physical exercises.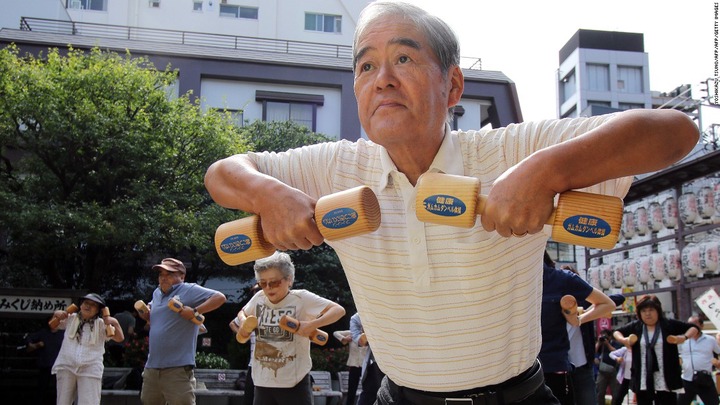 They prefer walking, standing for long,riding bikes and other healthy exercises.Another reason is that working years are extended whereby retirement is postponed and beginning of second careers is encouraged hence 1 in 4people with over 65years are still working in the country.Lastly, government intervention has also contributed in that low medical costs are imposed on patients which saves consumers and taxpayers millions of money.Japan has the one of most accessible and affordable health care where the government pays 70% of the health costs and 90% to low income citizens.This makes it easy for people to get medication earlier and heal faster hence increasing their life expectancy.
Campaigns are always done within the country to encourage people to adopt healthier diet and lifestyles and also doing exercises.The oldest people ever to live in the world came from Japan.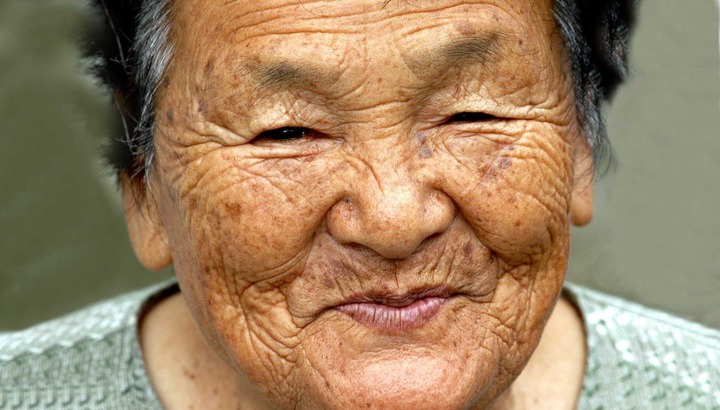 Japan is also one of the cleanest Countries in the world hence cleanliness contributes to living longer whereby most of them have adopted washing of hands as a habit.Their genetics also favours them.Due to all these great reasons,the likelihood of getting stressed is low which makes them live for long.This is just wow,we should try to adopt this lifestyle.
Content created and supplied by: MissT_Agany. (via Opera News )