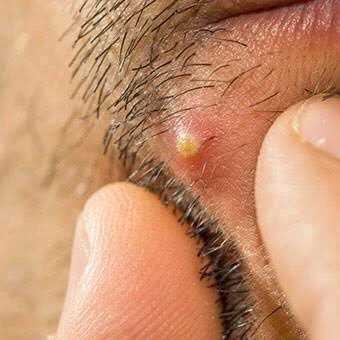 Boils are red bumps that appear on the skin. Boils are mostly so painful until they are drained. There are different names for them. The larger boils are called skin abscesses.
Never ever pick or even think of squeezing the boils because they may result to more infection and hence causing more boils in your body.
Boils appear in some of the following places.
Buttocks
Armpits
Shoulder
Ways in which you cause the boils to increase in your body.
1) Poor hygiene.
2) Poor shaving method.
3) Having small cuts into your body
4) Being in contact with someone who had boils by sharing towels or razors.
This is how you can treat the boils in your body.
1) Apply heat. Make sure you stay there for 20 minutes. This will make the white blood cells to come and fight the germs. Apply heat until the boil disappeare in your body.
2) Maintain good hygiene. Always make sure you clean your body atleast once a day.
3) Don't wear cold clothes. Wearing very cold clothes makes the body to excrete and lack air poles making the excretion products to accumulate.
If the above remedies do not work for you you ara free to visit the doctor.
Source: https://www.healthline.com/health/home-remedies-for-boils
Share this article widely!
Content created and supplied by: Njuguna09 (via Opera News )