She Was Trolled Because of Her Giant Facial Tumor, But Her Transformation Will Amaze You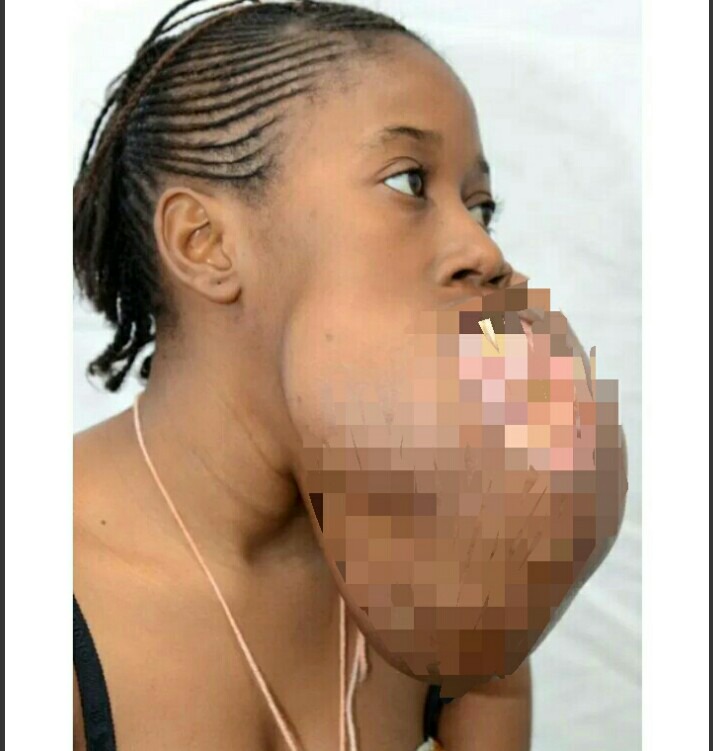 Grace, a girl from the Republic of Congo had been living with a facial tumor for about ten years. The tumor was all in her face, at her mouth area. Its size was close to that of a football. Although she could still eat and talk, it was just not the same. She was not even audible enough when speaking.
Grace was very embarrassed and self conscious because of the giant tumor and was forced to stay indoors all the time. Obviously, people really used to stare at her since it was the first thing someone saw when looking at her. For a long time, Grace was never happy. She felt sick and was always worried. People spread rumours that what Grace had was cancer because of using lipstick but that was not true. She suffered.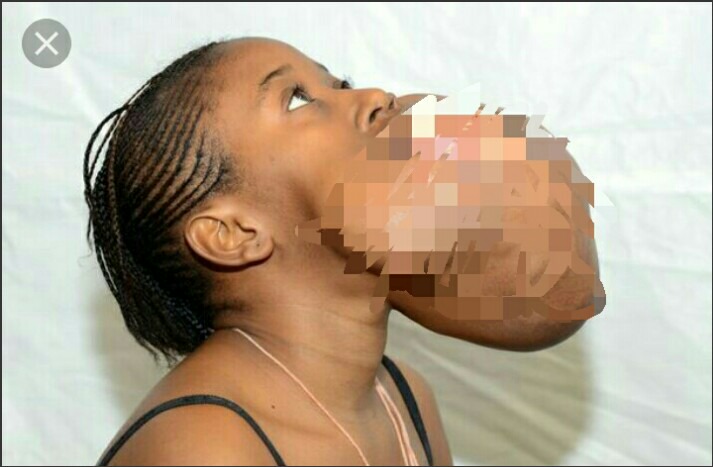 Every doctor she went to could not do anything about the tumor. In fact, doctors had said that the tumor would eventually suffocate her, leading to death. One day, a religious representative met Grace in hospital and was shocked by her condition. He prayed with her in faith, and even put her story up in his blog. This was the begining of Grace's new life.
An organization of doctors called Mercy ships read her story online and reached out to her. Mercy ships is basically a group of doctors who travel by ship on a mission of giving as much medical help as they can. When they told Grace to go for screening, she was overjoyed. After screening, a surgery was scheduled. It took four hours, and it was very hectic because the surgeons had to remove some of her teeth and lower jaw. However, it waa still successful amd Grace came out as a whole new person appearance wise.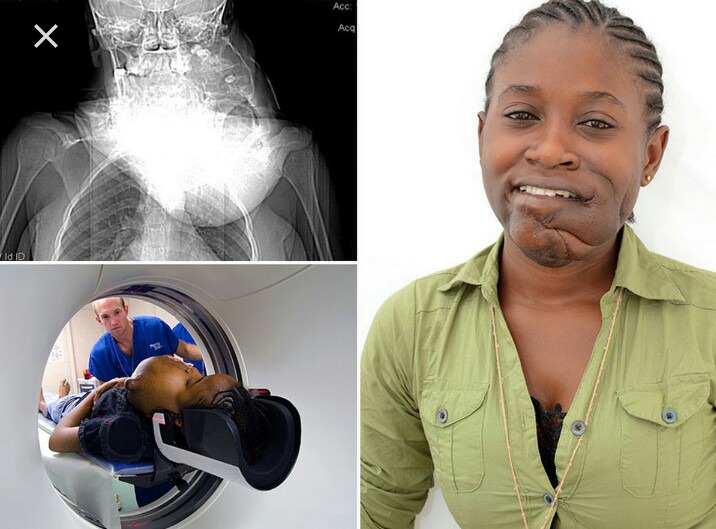 She is more content with how she looks now, and she leads a normal life. She can now go outside, socialize with people unlike before. What do you think of the transformation? Comment down below.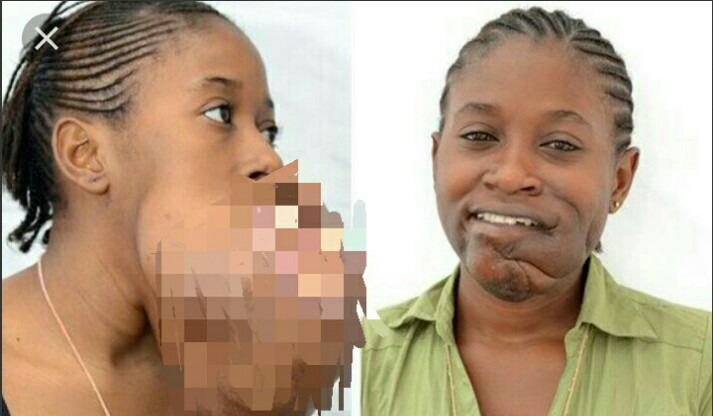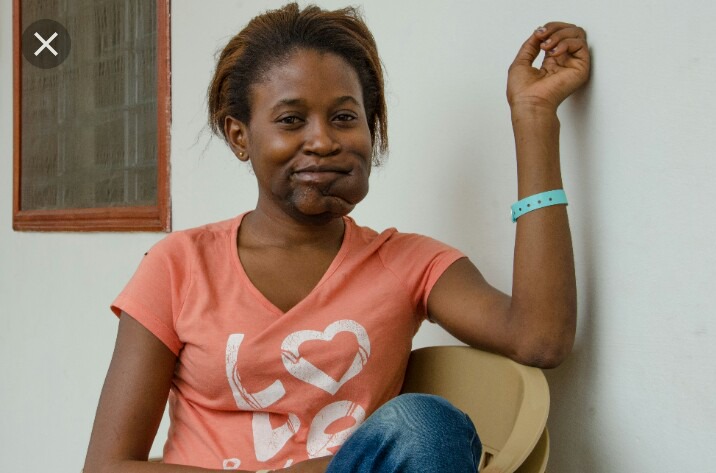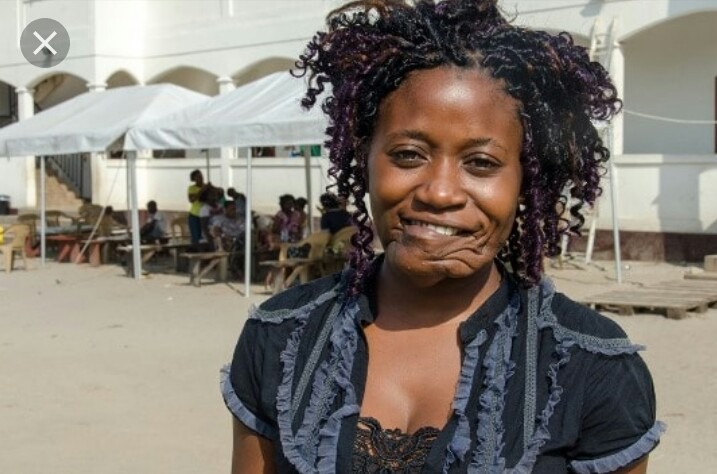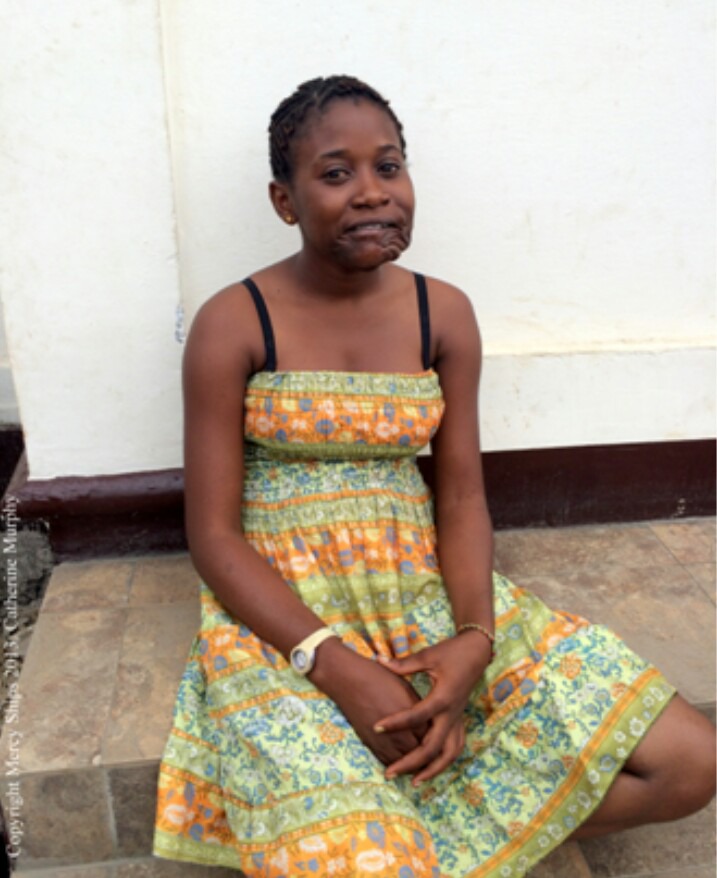 Please like and share this article, and remember to follow me for more heartwarming content.
Content created and supplied by: BabyEss (via Opera News )