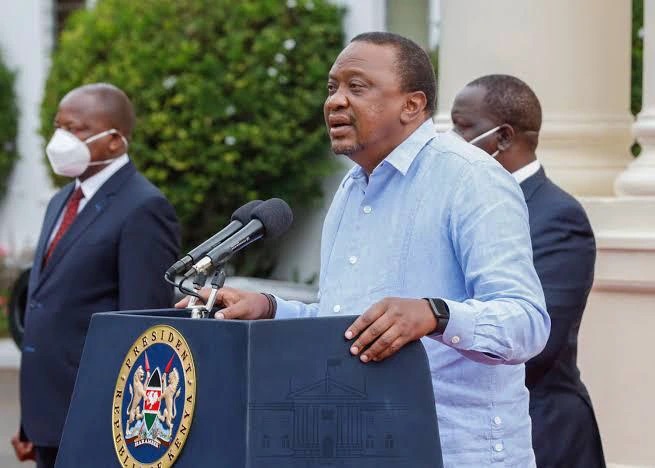 With the country now experiencing a third face of Covid-19, it is high time people should observe the Health protocols. The virus have mutated and has become a bit deadlier than the earlier one. With all the government efforts to curb the virus from spreading, most counties have failed to obey the guidelines imposed. And therefore with the high rising numbers of infected in the country, it's deemed necessary that the president should lockdown these counties.
The county have been recording high numbers in a week or two ago. This is so because people have neglected the health protocols and are carelessly socializing around. People are not observing social distancing not wearing masks. The virus is therefore finding a favourable environment to spread and if things continue this way Nairobi will be in a crisis.
Finding people with masks in eldoret is a rare thing at the moment. People are interacting freely without observing social distancing and not wearing masks. You find police officers without masks yet they the who should enforce the health protocols. It's within no time that the virus infection might rise and strain health facilities in eldoret.
3. Kisumu
Just like Nairobi and Eldoret, the situation is more or less the same. Few people are wearing masks and social distancing is the last thing people observe. Such negligence are providing the virus an avenue to rise and infect high numbers.
4. Nakuru
With the high population in the town, Nakuru is very vulnerable to the virus. Despite their vulnerability, the people have neglected the health protocols and the county might in some few days if not weeks experience high Covid-19 numbers.
These are just the counties among the many which are in a high risk of Covid-19. The government should be sensitive enough to close this counties and enforce the health guidelines.
Content created and supplied by: Titusrop254 (via Opera News )