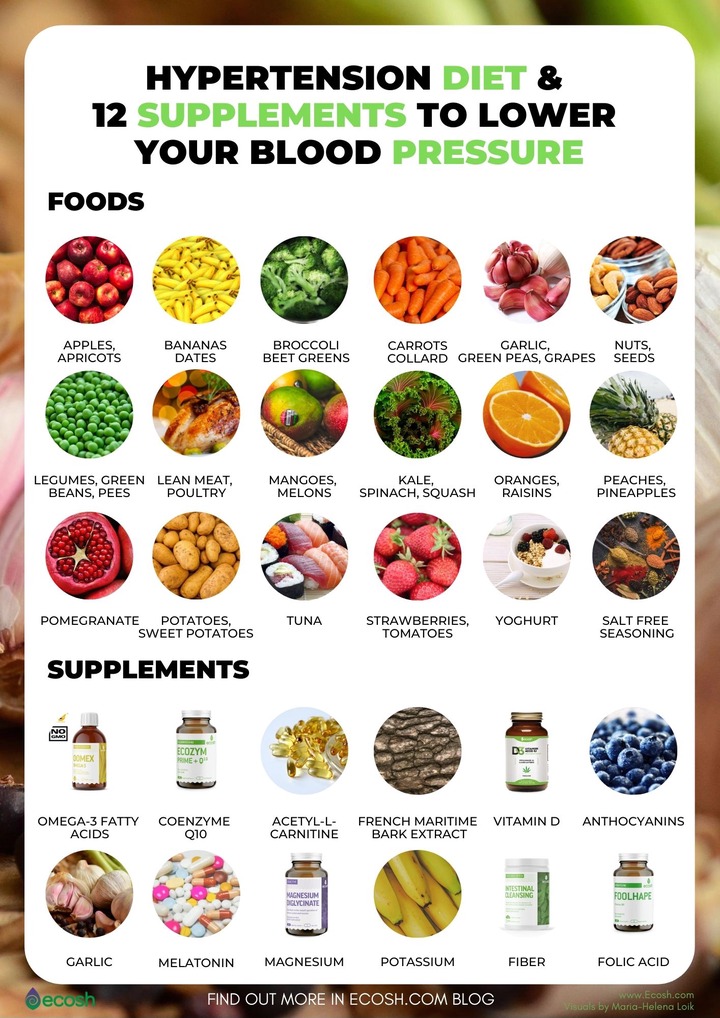 Hypertension commonly known as high blood pressure is a major health risk in both industrialized and developing countries that is usually grouped into three based on the diastolic pressure above 95mmhg.
In case you have hypertension and is looking for non pharmacological ways of lowering your blood pressure then you are in the right pace.
Here are some of the 10 ways of managing hypertension without taking medication.
1. Avoid alcohol
This is applicable to those who drink alcohol and is a very crucial step in managing hypertension.
2. Normalize regular exercise
Regular exercise of a round thirty minutes every day can help lower high blood pressure by around 5-8mm Hg.
3. Reduce salt intake
This helps lower the blood pressure by around 5mm Hg
4. Avoid smoking
This can help reduce the risks of heart diseases and is actually very important for smokers to quit smoking especially when they are hypertensive.
Content created and supplied by: McCainSnow (via Opera News )