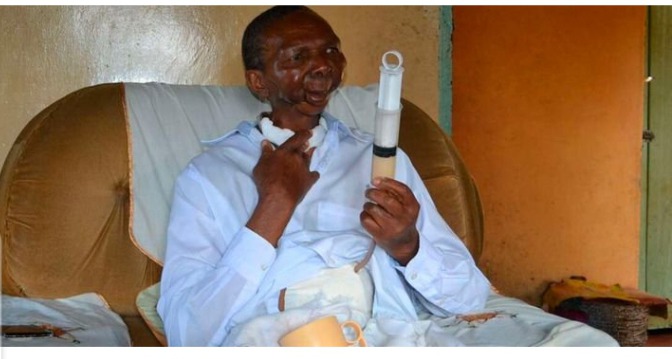 A man who was a teacher narrates how he lost his tongue."I started feeling pain on my tongue in 2000, but I always dismissed it and I thought I had bitten my tongue with me knowing. Everytime I talked about it to my wife she got mad at me saying she doesn't understand why I kept on bitting my tongue. My pain persisted and after 2months,small sore appeared on my tongue and I had a sore throat too. No drugs seemed to work out for me and the pain got worse. The sore throat cleared,but i developed wounds on my tongue",he said.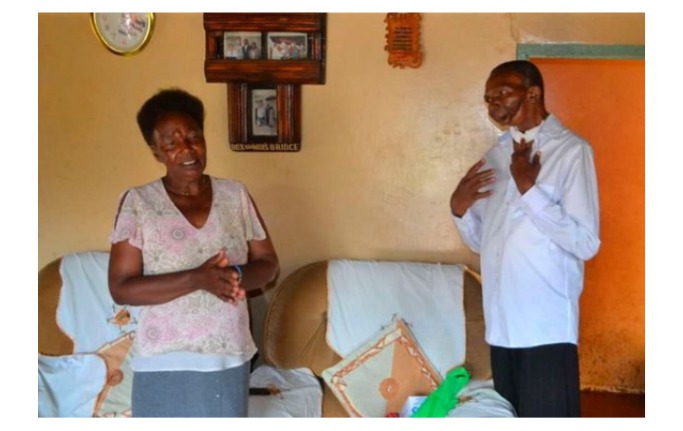 He continued by saying that at the beginning of 2001 the pain became a nightmare and he decided to go back to the hospital, and the doctors decided to operate on him but it didn't go well with him. After sometime the sore throat came bare and he went back to the hospital and the doctor prescribed him some antibiotics but still the pain persisted.
In the same year 2001,at Kenyatta National Hospital the doctor him that he has tongue cancer and the tongue should be removed to stop cancer from spreading. The operation was done and the whole tongue was removed.
"The surgeon split my throat, opened my jaw through my chin and removed my tongue way down my throat to ensure that cancer cells do not spread to the other parts of my body"he said.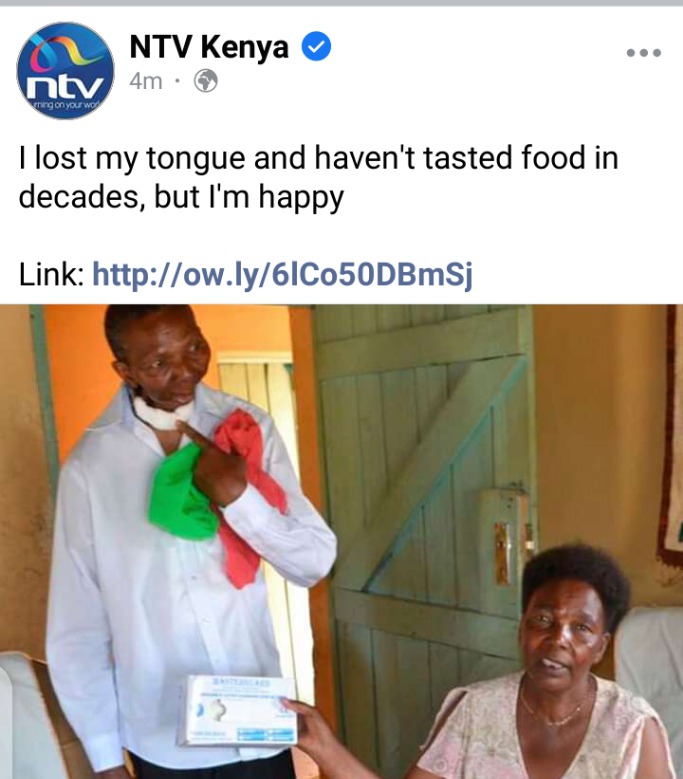 Immediately after the surgery he was relieved from the headteacher duties and his salary stopped. He said he has no speech since there are no musculate to aid the speech,and only his wife could understand what he saying.
He continues and said he has been working with therapist to help him regain his speech but didn't work.
As of now he feeds on tubes which place food on the stomach,but he says he have adjusted to his new way of life. He thanks his wife who have been with him all through,he say she is a gift from God.
Content created and supplied by: Mwangi's (via Opera News )