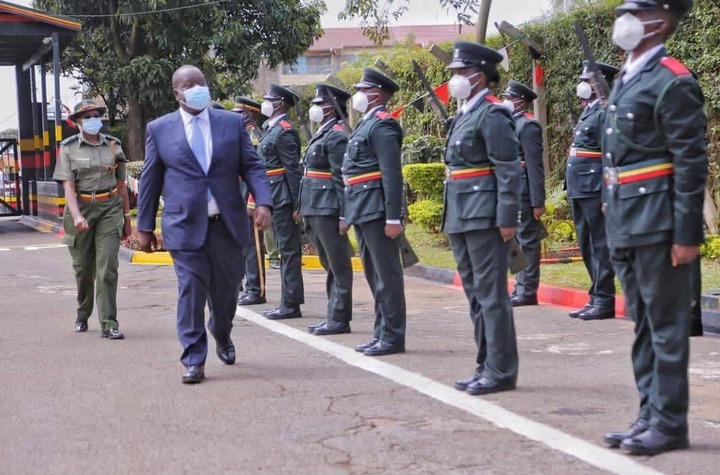 photo :Twitter
Police officers are going through difficult times in life and in their profession too.This are individuals who ensure that lawlessness is something of the past. The society looks at them as people who failed from the onset but we have a few people who respect and appreciate them. Pressure is too high on police officers and in recent times we've witnessed many of them committing suicide.
Some of the reasons why police officers commit suicide are; first, poor mental health and substance abuse. This is caused by constant exposure to devastation, life threatening situations and physical strain of working long hours making them feel hopeless and anxious. They experience physical harm, for example during suppression of riots and more worse encounter disturbing events such as murder, suicide and domestic violence. This leads to mental health problems for seeing abused kids, dead bodies and horrific accidents. They feel vulnerable and lack of control to cope with future occurrences. This disrupts their sleep, causes friction with loved ones and this may trigger substance abuse.
To add on this, police opt to remain silent and stigmatized to get help. They believe that asking for help as a sign of weakness and this translates to career setback and shame for having their weapons removed. 'Jena Hilliard' asserts.
Moreover, most of them are posted far away from their families which leads to loneliness and this long distance relationship makes them withdraw feeling that, they are left or sent to die in the jungle hence no hope for future life. Those who left their wives and husbands at home have been overthrown loosing families that are dear to them. What are they supposed to live for?
At the same time, society views them as failures because of their selection and recruitment criteria which in most cases gives blank eyes to higher academic qualifications but this is not always the case today. This makes them have low esteem
What are the warning signs of suicidal cases? Clinical depression, loss of personal significance, drug abuse, previous suicidal attempts, change in sleep patterns, feeling hopelessness, decreased appetite, feeling of guilt.
What are some of of the solutions to this problems? Attitudes towards getting psychological help should be positively viewed, intimate relationships should be maintained, domestic violence should be handled through chaplainance among others.
Content created and supplied by: DerrickLodeki (via Opera News )