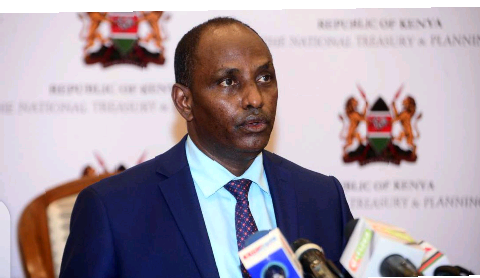 County governments have had it difficult to provide services in the counties smoothly due to lack of cash in the recent past. It has been reported that in some counties, doctors and nurses have gone three months without getting their monthly salary. Some counties have been forced to employ some personal on contract basis just to avoid having a big wage bill in the county.
These and among other reasons,the health practitionist in some counties have downed their tools .They have demanded for better and promptly payment, medical insurance to comprehensive and additional allowances. It is the role of County government to address these gaps.
It is sign of relief after the treasury through the cabinet secretary,Ukur Yatani announced that the government will begin disbursing the December allocation of shareable equitable revenue to counties beginning next week.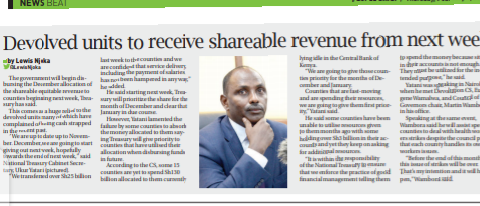 Yatani said, starting next week, treasurer will prioritise the share for the months of December and clear that of January in due course.
"We are up-to-date up to November. December we are going to start giving out next week. We transferred over sh.25 billion last week to the counties. We are confident that service delivery including the payment of salary to workers will not be hampered in any way."
It is expected that once the counties get the funds, doctors and nurses issues will be solved amicably so that they render their services to the residents.
Content created and supplied by: @chibupress (via Opera News )