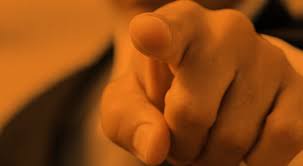 Certain movements and mannerisms make you look cocky and big-headed. You should always try to avoid these common mistakes and you're sure to send the right message.
Here is a list of those mannerisms.
1. Avoiding eye contact
Avoiding direct eye contact with people make you look incredibly arrogant. It makes it look as though you're unwilling to actually engage in the conversation. This makes your conversational partner feel unworthy of your time and full attention.
2. Crossing Your Arms
This one makes you look inaccessible and perhaps even a little angry. It also make you look uninterested in whatever you are talking about.
3. Holding Your Chin Too High
This one makes people feel as if you are looking down at them when speaking.
4. Pointing Your Finger
Pointing of fingers is a rede and aggressive gesture. Always avoid pointing fingers when talking.
5. Checking Your Watch
This gesture portrays a high level of boredom--as if you're checking the time to see how soon you can escape. It's another one of those habits that make you appear to think that you're too important to be there. Always try your best to avoid it.
6. Sighing
Most people equate sighing with being uninterested, exasperated, or judgmental about what's being said.
Even if that wasn't your intention, a heavy sigh will almost always be taken the wrong way.
Content created and supplied by: Sonniem (via Opera News )