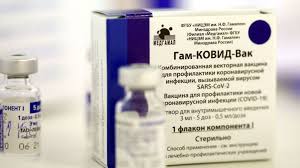 Covid-19 pandemic is increasing devastating life and livelihood in the country. Currently the country is experiencing third and dangerous wave of the virus. The current strain has resulted to sharp increase in the number of infections in the country.
Currently Kenya has recorded over 140,000 cases since last year when the first case of coronavirus virus was reported in the country. In effort to fight the virus Kenya received atleast 1.025 million doses of AstraZeneca vaccine from COVAX facility early last month.
Teachers, healthcare workers, security personnels and people working in hospitality industries were given first priority. People aged 50 years and above were also included as among priority group.
However, presence of AstraZeneca vaccine in the country paved way for importation of SputnikV Vaccine in the country. Deputy president Dr William Ruto and his family were among first people to receive SputnikV Vaccine. This raised concern among kenyans forcing the government to ban the use of vaccine in the country. Government defended it's move to ban the vaccine saying it is to protect kenyans against the fake vaccine.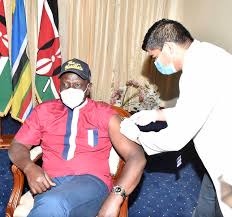 It's now good news to Kenyans who had already taken first dose of SputnikV Vaccine as Pharmacy and Poisonous board has requested the SputnikV Vaccine importer seeking to re-export 73,946 unutilized vaccines to reserve second doses. This is to enable those who had already received the first dose to receive second dose.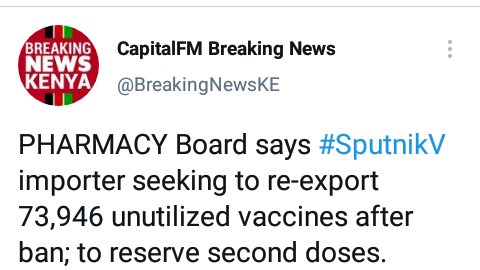 Content created and supplied by: #ruto (via Opera News )