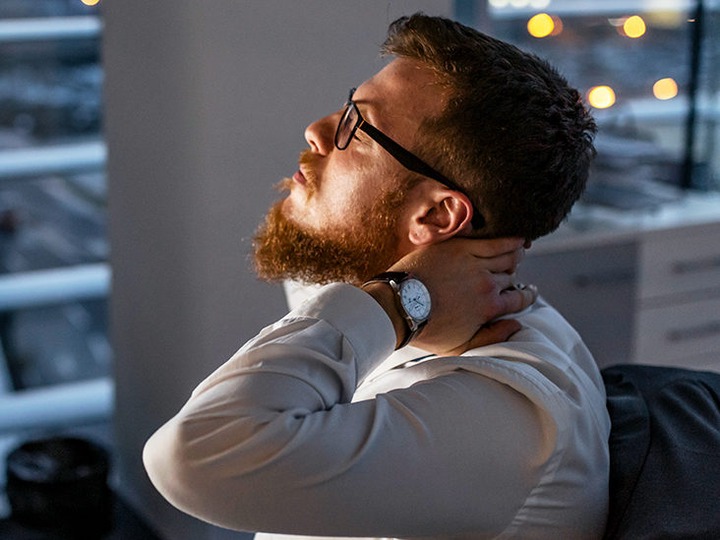 Stress is the body's natural defense against predators and danger. It causes the body to flood with hormones that prepare its systems to evade or confront danger. People commonly refer to this as the fight-or-flight mechanism.
When humans face a challenge or threat, they have a partly physical response. The body activates resources that help people either stay and confront the challenge or get to safety as fast as possible.
The body produces larger quantities of the chemicals cortisol, epinephrine, and norepinephrine. These trigger the following physical reactions:
These factors all improve a person's ability to respond to a potentially hazardous or challenging situation. Norepinephrine and epinephrine also cause a faster heart rate.
Environmental factors that trigger this reaction are called stressors. Examples include noises, aggressive behavior, a speeding car, scary moments in movies, or even going out on a first date. Feelings of stress tend to increase in tandem with the number of stressors.
According to the American Psychological Association (APA)'s annual stress survey in 2018, average stress levels in the United States were 4.9 on a scale from 1 to 10. The survey found that the most common stressors were employment and money.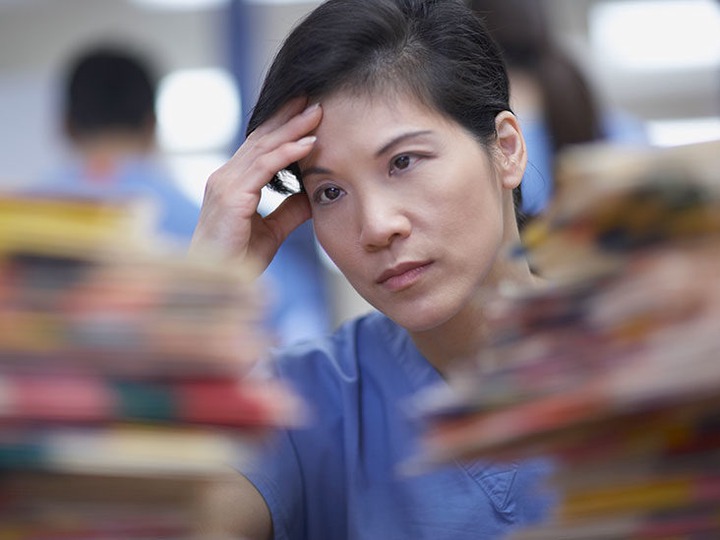 To help support the mental well-being of you and your loved ones during this difficult time, visit our dedicated hub to discover more research-backed information.
Physical effects
Stress slows down some normal bodily functions, such as those that the digestive and immune systems perform. The body can then concentrate its resources on breathing, blood flow, alertness, and the preparation of the muscles for sudden use.
The body changes in the following ways during a stress reaction:
blood pressure and pulse rise
breathing speeds up
digestive system slows down
immune activity decreases
muscles become more tense
sleepiness decreases due to a heightened state of alertness
How a person reacts to a difficult situation will determine the effects of stress on overall health. Some people can experience several stressors in a row or at once without this leading a severe stress reaction. Others may have a stronger response to a single stressor.
An individual who feels as though they do not have enough resources to cope will probably have a stronger reaction that could trigger health problems. Stressors affect individuals in different ways.
Some experiences that people generally consider to be positive can lead to stress, such as having a baby, going on vacation, moving to a better home, and getting a promotion at work.
The reason for this is that they typically involve a significant change, extra effort, new responsibilities, and a need for adaptation. They also often require a person to take steps into the unknown.
A person may look forward to an increased salary following a promotion, for example, but wonder whether they can handle the extra responsibilities.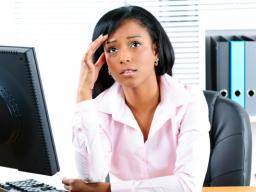 A persistently negative response to challenges can have an adverse effect on health and happiness.
For example, a 2018 review of studiesTrusted Source
 found associations between work-related stress and coronary heart disease. Despite this, the authors could not confirm the exact mechanisms through which stress causes coronary heart disease.
Other literature has shown that people who perceive stress as having a negative effect on their health may be at higher risk for coronary heart disease than those who do not.
However, being more alert to the effects of stress may help a person manage it more effectively and cope better.
Types
The National Institute of Mental Health (NIMH) recognize two types of stress: acute and chronic. These require different levels of management.
The NIMH also identify three examples of types of stressor:
routine stress, such as childcare, homework, or financial responsibilities
sudden, disruptive changes, such as a family bereavement or finding out about a job loss
traumatic stress, which can occur due to extreme trauma as a result of a severe accident, an assault, an environmental disaster, or war
Acute stress
This type of stress is short-term and usually the more common form of stress. Acute stress often develops when people consider the pressures of events that have recently occurred or face upcoming challenges in the near future.
For example, a person may feel stressed about a recent argument or an upcoming deadline. However, the stress will reduce or disappear once a person resolves the argument or meets the deadline.
Acute stressors are often new and tend to have a clear and immediate solution. Even with the more difficult challenges that people face, there are possible ways to get out of the situation.
Acute stress does not cause the same amount of damage as long-term, chronic stress. Short-term effects include tension headaches and an upset stomach, as well as a moderate amount of distress.
However, repeated instances of acute stress over an extended period can become chronic and harmful.
Chronic stress
This type of stress develops over a long period and is more harmful.
Ongoing poverty, a dysfunctional family, or an unhappy marriage are examples of situations that can cause chronic stress. It occurs when a person can see no way to avoid their stressors and stops seeking solutions. A traumatic experience early in life may also contribute to chronic stress.
Chronic stress makes it difficult for the body to return to a normal level of stress hormone activity, which can contribute to problems in the following systems:
cardiovascular
respiratory
sleep
immune
reproductive
A constant state of stress can also increase a person's risk of type 2 diabetes, high blood pressure, and heart disease. Depression, anxiety, and other mental health disorders, such as post-traumatic stress disorder (PTSD), can develop when stress becomes chronic.
Chronic stress can continue unnoticed, as people can become used to feeling agitated and hopeless. It can become part of an individual's personality, making them constantly prone to the effects of stress regardless of the scenarios that they encounter.
People with chronic stress are at risk of having a final breakdown that can lead to suicide, violent actions, a heart attack, or stroke.
Content created and supplied by: Dominic2364 (via Opera News )
Opera News is a free to use platform and the views and opinions expressed herein are solely those of the author and do not represent, reflect or express the views of Opera News. Any/all written content and images displayed are provided by the blogger/author, appear herein as submitted by the blogger/author and are unedited by Opera News. Opera News does not consent to nor does it condone the posting of any content that violates the rights (including the copyrights) of any third party, nor content that may malign, inter alia, any religion, ethnic group, organization, gender, company, or individual. Opera News furthermore does not condone the use of our platform for the purposes encouraging/endorsing hate speech, violation of human rights and/or utterances of a defamatory nature. If the content contained herein violates any of your rights, including those of copyright, and/or violates any the above mentioned factors, you are requested to immediately notify us using via the following email address operanews-external(at)opera.com and/or report the article using the available reporting functionality built into our Platform See More